Moscow author Buddy Levy has won a 2020 National Outdoor Book Award for "Labyrinth of Ice: The Triumphant and Tragic Greely Polar Expedition."
Published last December, the book tells the story of the expedition led by American Army officer Lieutenant Adolphus W. Greely. Greely aimed to break the world record and reach Farthest North with his crew of scientists and explorers in 1881. While establishing scientific research stations and collecting data along the way, they faced extreme temperatures, darkness, and mutiny.
The book won in the History/Biography category as an "epic tale" told "with finesse and intelligence," according to a news release from Idaho State University in Pocatello, which organizes the awards with the National Outdoor Book Awards Foundation and the Association of Outdoor Recreation and Education.
Other top winners in this year's awards are:
"The Book of Eels: Our Enduring Fascination with the Most Mysterious Creature in the Natural World," by Patrick Svensson, won the award for Natural History Literature, one of the competition's most competitive categories. The book pieces together humankind's centuries-long quest for knowledge about the elusive creature.
"This is simply great writing," said John Miles, a judge for the contest and former dean and professor of Environmental Studies at Western Washington University in Bellingham, Wash. "It is a marvelous book, done in a highly readable way, never descending into technicalities."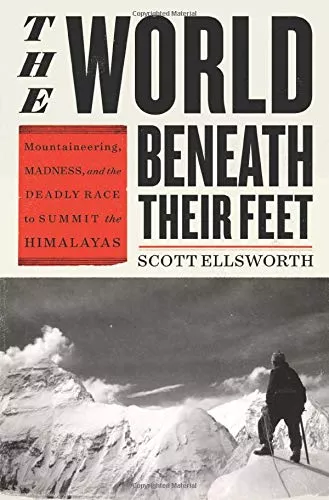 "The World Beneath Their Feet: Mountaineering Madness and the Deadly Race to Summit the Himalayas," by Scott Ellsworth, also won in the History/Biography category. Ellsworth covers mountaineering history from 1930 to 1953, including cultural and political perspectives.
"Dragons in the Snow: Avalanche Detectives and the Race to Beat Death in the Mountains," by Edward Power, won for Outdoor Literature. Power reconstructs avalanche accidents, dissecting what went wrong, while featuring the people on the front lines of the avalanche safety profession.
The Children's Category winner was "Nature Play Workshop for Families: A Guide to 40+ Outdoor Learning Experiences in All Seasons," by Monica Wiedel-Lubinski and Karen Madigan. Other 2020 winners may be found at the National Outdoor Book Awards website at: www.noba-web.org.