By Annabelle Ady
For Inland360
Out of 6,000 children's books published between 1900 and 2000, males were featured twice as often as females, according to a 2011 Florida State University study. In many stories, a princess is the role model for girls, but new books by two Moscow authors highlight real women who made a difference.
Diane Worthey, author of "In One Ear and Out the Other: Antonia Brico and Her Amazingly Musical Life," and Annette Pimentel, author of "All the Way To the Top," are members of the Moscow-based Society of Children's Book Writers and Illustrators and helped each other through the writing process. They talked to Inland 360 about the journey from idea to published work.
How did you come to choose the person you wrote about?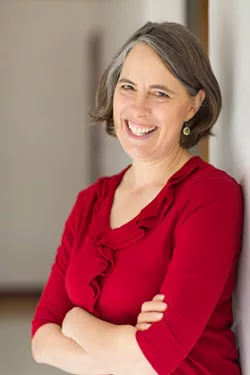 Worthey: I chose to write about Antonia Brico because I have a personal connection to her. As a teenager many years ago, I played violin under Antonia's baton in the Brico Symphony, a semi-professional orchestra in Denver, Colo.
Pimentel: I read about a gutsy, 8-year-old girl, Jennifer Keelan-Chaffins, who crawled out of her wheelchair, up the steps of the U.S. Capitol, demonstrating how difficult accessibility is for many citizens. When I read about Jennifer, I knew I had found a story that would resonate with kids.
How did you tell each person's story in a way that would hook readers?
Worthey: Antonia was the first woman to conduct the New York Philharmonic and the first American to graduate from the Master School of Conducting in Berlin under Karl Muck.
Antonia was told repeatedly in her lifetime that women cannot become conductors. She let discouraging words "go in one ear and out the other," breaking barriers for women who came after her.
Pimentel: "All the Way to the Top" is based on Jennifer's memories and family records, as well as other sources. It tells the story of what led her to become a disability rights activist at a very young age. Jennifer was supported and mentored by other disability rights activists but ultimately had to choose to act on her own when they told her that she was too young to participate in certain demonstrations. She felt passionate that kids needed to be represented in the protest for the American Disability Act, so she acted on her own to stand up for kids with disabilities.
Why tell their stories through children's books?
Worthey: I want to empower young people to follow Antonia's example of grit and persistence. Don't listen to naysayers; follow your dreams with passion and perseverance -- that's what I hope children will take away from Antonia's story.
Pimentel: Children are hungry to make sense of their world. Nonfiction picture books help them explore facets of that world in deep and meaningful ways.
Why do stories like these matter today?
Worthey: In our current climate of many people fighting for equality and justice, her story is empowering. Antonia's story can be applied to anyone, any gender, who is told their dreams do not matter. She followed her passion despite discrimination and never gave up. I'd like young people to know that they stand on the shoulders of those who came before them.
Pimentel: I especially love stories of people you've probably never heard of who nudged the world in new directions. I believe, with all my heart, that what individuals do matters. Kids reading my books can change the world. I love telling stories that show everyday people who took action that ended up shaping the world we now live in.
What woman inspired you as girls?
Worthey: My Aunt Vera, who was the most accepting person I have ever known. She made everyone think they were the most special person in her life. She loved unconditionally and never spoke ill of anyone.
Pimentel: The first biography I ever read, when I was a second grader, was of Helen Keller. As a child, I read everything I could about her and I still admire the way she refused to let other people limit whom she could become.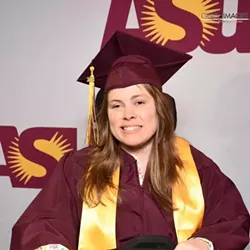 How did you help each other through the writing process, and what did you learn from each other?
Worthey: We help each other by giving feedback on what is working in a manuscript and what needs improving. This ranges from evaluating the pacing of a story to nitty-gritty things like pinpointing awkward phrases or places in the text that need to sing. She believed in my manuscript, which is a huge gift to me.
Pimentel: The main thing I've learned from Diane is boldness in revision. I've seen her take her drafts that are kind of working and reshape them, even throwing out her initial, clever idea, to make the storytelling stronger. I struggled to find the narrative arc for this book, so I consciously followed Diane's example, revising boldly, trying different types of storytelling, until I found the shape of the story.
Both books are for sale at BookPeople of Moscow and online.