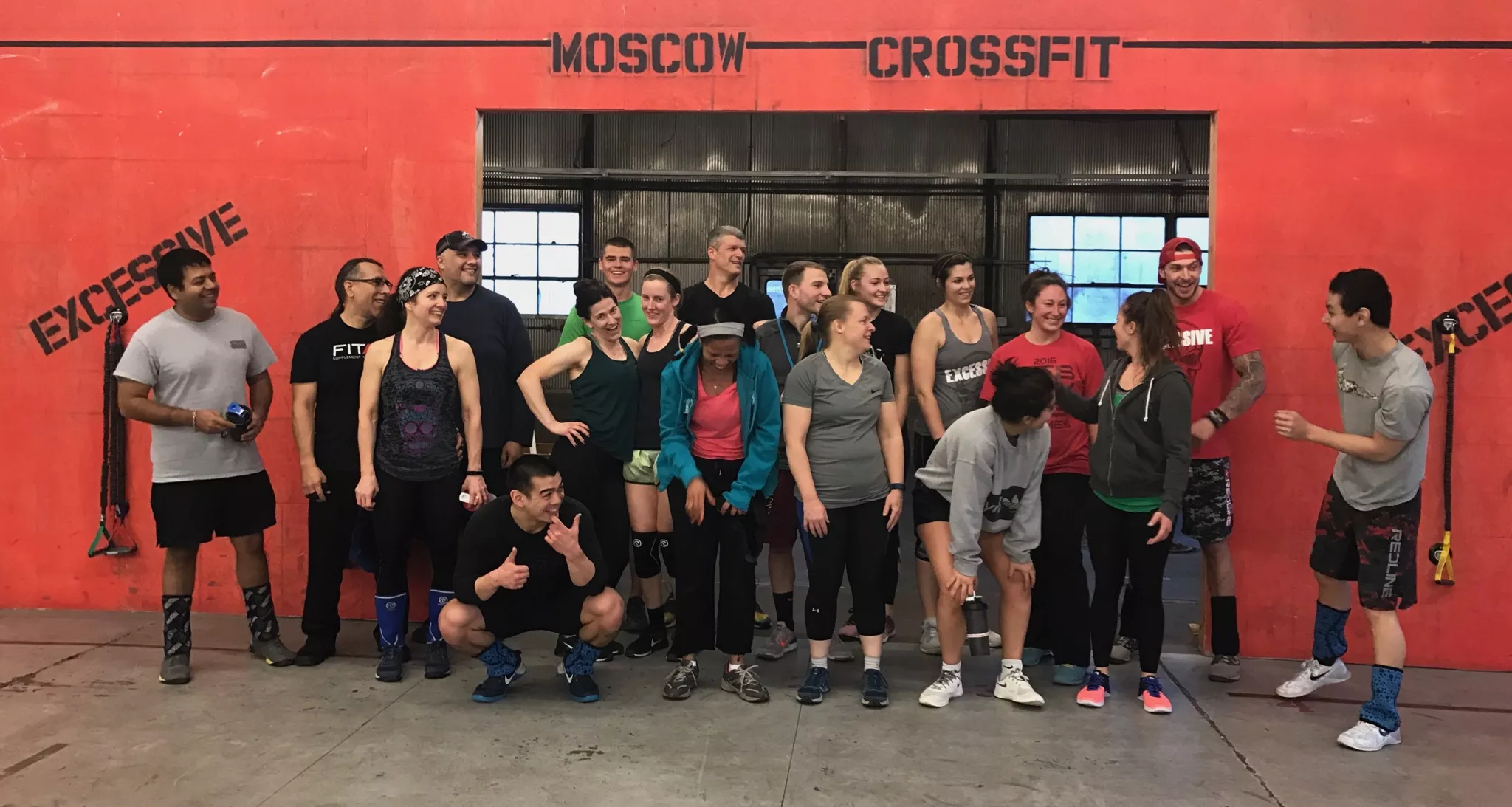 Moscow Crossfit owner and head coach Mic Santos once trained with friends in his garage with the garage doors open to the outside world.
Santos still works out that way.
The garage, and the number of friends, has grown.
Moscow Crossfit, winner of the 2017 Best Gym / Workout Facility award in the Inland 360 Readers' Choice Awards, relocated in April to a new space in south Moscow off Palouse River Drive.
Its old location on the Troy Highway was largely landlocked. Moscow Crossfit's new location includes a 24-foot pullup rig, ropes, rings, tires and barbells - all used outside by the the gym's more than 100 members.
"The down and dirty of it all is what originally drew me to Crossfit," Santos said. "Getting outside has always been the focus."
Santos said the new digs have galvanized an already close-knit group that calls Moscow Crossfit its workout home.
"This is a legitimate community," Santos said. "We focus on making each other better rather than competing against one another."
Moscow Crossfit has been at 255 E. Nelson Ave. since April 15. The gym - or "box" - does not have a website, but information about the business can be found on social media.
"We just rock and roll Facebook and Instagram," Santos said.
Moscow Crossfit received 53 percent of the 1,239 votes cast by Inland 360 readers from April 23 to 30. Moscow Crossfit also won the award in 2016. Crossfit LC Valley in Lewiston earned finalist honors in 2017 with 32 percent of the vote. The four top finishers in the category this year were Crossfit gyms.
Next up: 2017 Best Jewelry Store. Voting runs Saturday-May 14 at inland360.com.