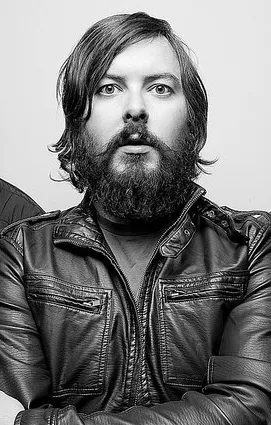 After nearly 20 years in the Northwest music scene, Matt Hopper's songs are still strung with the folksy twang of his native Alaska but firmly grounded in finely-tuned rock musicianship.
After forming Matt Hopper & the Roman Candles in Anchorage in 1999, Hopper went on to play in the Boise music scene before moving to his current home base in Portland. His name is on the rise for penning the song "False Alarm," recorded by the band the Head & The Heart on its 2016 Warner Bros., debut "Signs of Light." Rolling Stone called the version of the tune, "drolly sweet...could be a mountain-scented lost track from Fleetwood Mac's 'Mirage' – a throwback that feels cozy and stylish at the same time."
You can hear Hopper Friday at Hogan's Pub in Clarkston, where he'll perform solo and with Seattle-based musician Eric Tollefson.
If You Go Who: Matt Hopper and Eric Tollefson When: 9:30 p.m. Friday, May 12 Where: Hogan's Pub, 906 Sixth St., Clarkston Cost: $5