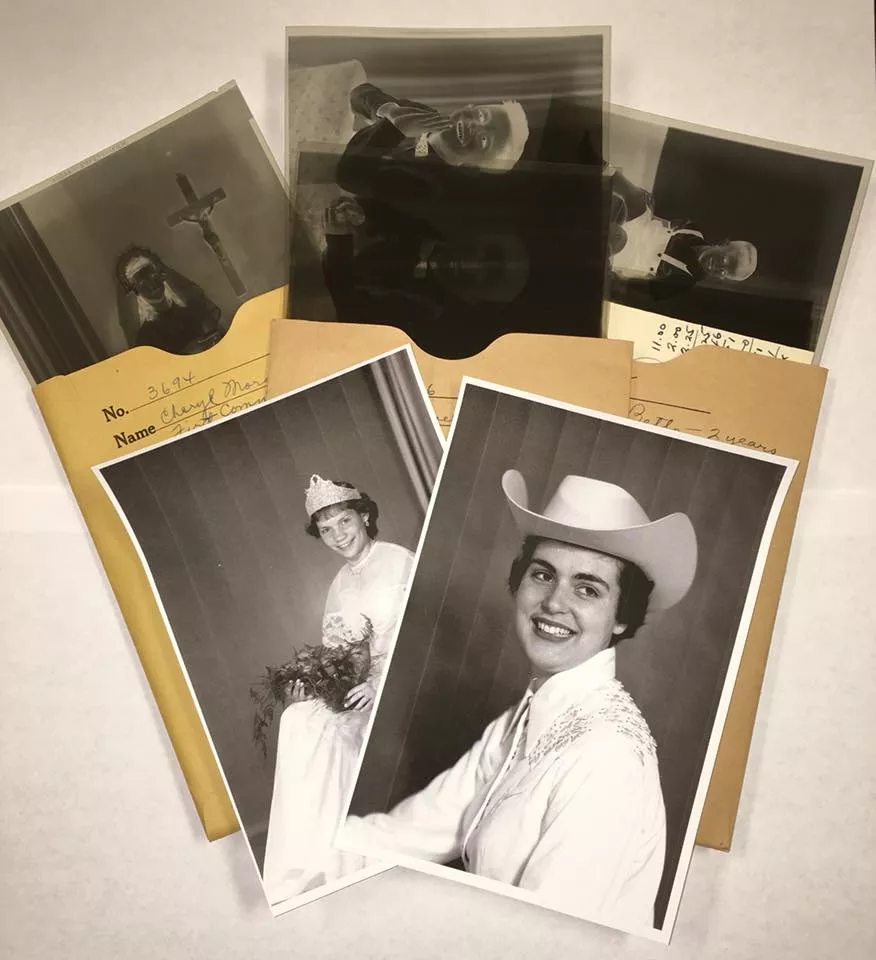 Technology has made photographers as common as flies, but a generation ago there were few pros to choose from when a family wanted a portrait.
Clarkston portrait photographer Chester "Chet" Gilleland captured images of hundreds of people in the region through the 1970s. His daughter, Kathi Meshishnek of Asotin, donated more than 6,000 of her father's negatives to the Nez Perce County Historical Society. The society created a list of people featured and is selling packets of the negatives for $5 as a fundraiser for the museum.
Among the negatives are high school graduation pictures from towns like Anatone, Culdesac and Kamiah, as well as Lewiston and Clarkston; engagement and anniversary photos; princesses and queens from county fairs; and a plethora of family portraits.
The packets will be available to purchase only through the end of the year, said Mary White Romero, museum curator. After that the museum will no longer keep them because of limited space.
Those who want to check to see if their family is in the collection may call the museum at (208) 743-2535. There is also an online directory at www.nezpercecountymuseum.com under the museum tab.