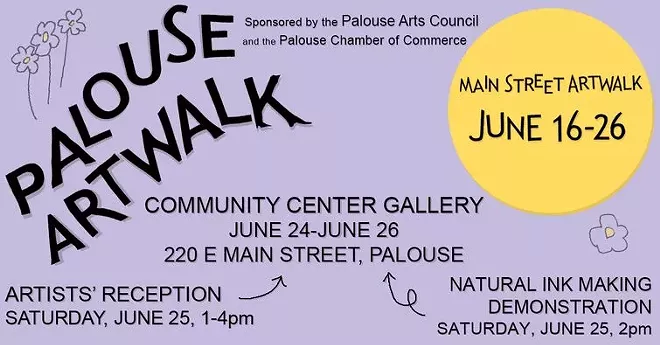 The Palouse Arts Council's 17th annual ArtWalk runs June 16-26 in Palouse.


Art will be displayed in downtown businesses beginning today and from June 24-26 at the Palouse Community Center, 220 E. Main St.
The schedule of free events at the community center includes:
1-5 p.m. June 24: gallery show opening.
10 a.m. to 6 p.m. June 25: gallery show.
1-4 p.m. June 25: artists' reception.
2-3 p.m. June 25: natural ink-making demonstration.
Noon to 3 p.m. June 26: gallery show.
More information is available by emailing palouseart@gmail.com or calling (509) 863-5733.