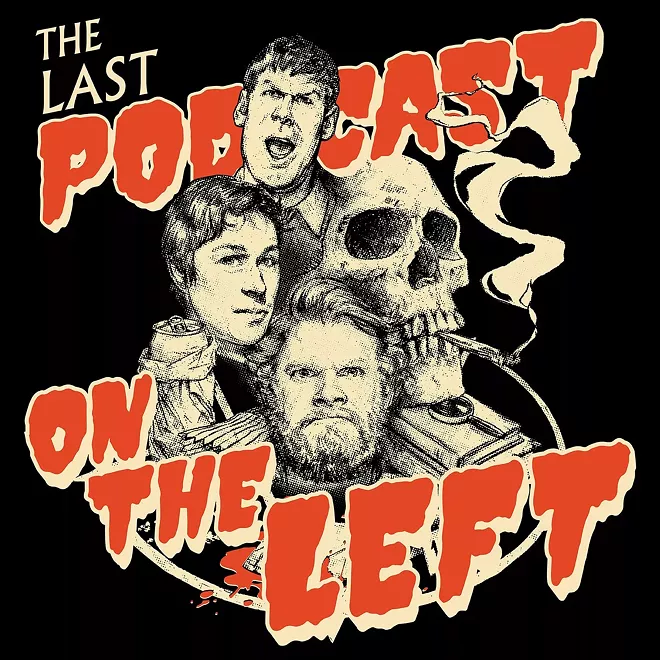 Plugged In: "Last Podcast on the Left"
Not at all for the faint of heart, "Last Podcast on the Left" is rated 'M' for "mature." It's a podcast about anything and everything related to serial killers, true crime, the occult, UFO's, cryptids, cults, folklore and more.
In each episode, Marcus Parks, Ben Kissel and Henry Zebrowski (you might recognize Zebrowski from his role in Martin Scorsese's 2013 film "The Wolf of Wall Street") deep dive into the above subjects which are approached with a morbid, raunchy and raucous sense of humor. Most of these deep dives are broken up into two- to five-part segments of one-and-a-half hours apiece that can leave you at the edge of your seat, dying to hear more (no pun intended). This is one of my all-time favorite pods, and the internet agrees. In 2017, the podcast earned its first Webby Award, the Webby People's Voice Award. Its research is extensive, the jokes are hilarious, and its horrifying stories explore the depths of humanity.
Here are my most recommended episodes:
"Carl Panzram Series," episodes 271-273.
"David Bowie and the Occult," episode 208.
"Aum Shinrikyo Death Cult Series," episodes 218-221.
"Skinwalker Ranch Series," episodes 352-354.
Pro tip: The "LP on the Left" team is at work on a book set to be released in April 2020. As a result, deep dive episodes have slowed down from bi-weekly to once weekly. In lieu of the deep dives, the team has started a weekly podcast-within-a-podcast called "LPOTL: Side Stories." This is an unscripted, free-for-all discussion, mostly about wacky news stories. I personally choose to skip these episodes most of the time.
— Drew Evans