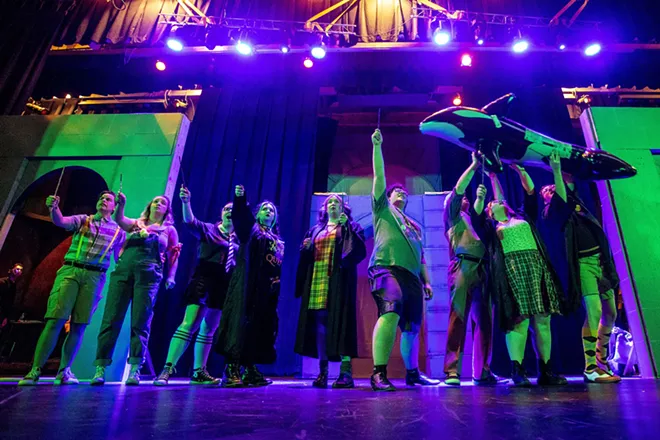 Harry Potter fans will get a kick out of the Lewiston Civic Theatre's production of "Puffs," opening Friday, July 29, at the old Lewiston High School auditorium, 1114 Ninth Ave., even if it's decidedly not about that particular boy wizard.
That's the promise director Amanda Marzo makes of the satire that follows a group of kids struggling through the challenges of magic school. As Puffs, the story's heroes — Wayne Hopkins, Oliver Rivers and Megan Jones — are members of the most friendly and inclusive of the school's houses, but they prove to be feisty fighters when pushed, according to a civic theater news release.
Marzo described "Puffs" as "a play that makes fun of everything there is about the 'Potterverse.' It also is a nod to the 1990s and makes fun of what was going on and strange values we held back then."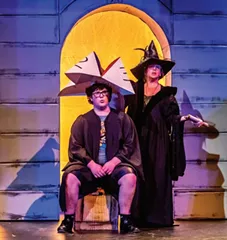 She reminds audiences the show "is rated PG-13 for a reason." Like the books and films, it is intended for young adults, not young children.
"As the kids grow up, so does the show," she said. "The play gets kind of dark and adult. It's still hilarious, but keep in mind that it's not a kids' show."
The show runs two weekends, at 7 p.m. July 29 and 30 and Aug. 5 and 6 and 2 p.m. July 31 and Aug. 7. Tickets, $12-$20, can be purchased at the door or at lctheatre.org.
Summer children's program production of 'Peter Pan' tells the classic tale
A cast of 19 students, ranging in age from 5 to 15, brings J.M. Barrie's classic "Peter Pan" to the stage starting Friday, July 29, at the Pullman Civic Theatre, 1220 NW Nye St.
The play, which is the theater's summer children's show, is the story of the free-spirited Peter Pan, a mischievous young boy who never grows up. His adventures with the Lost Boys on the island of Neverland take a twist when the usual fairies, pirates and mermaids are joined by some ordinary children from the real world.
Showtimes are 7:30 p.m. July 29 and 30 and Aug. 4, 5 and 6, and 2 p.m. July 31 and Aug. 7. Tickets, from $18, can be purchased at pullmancivictheatre.org/tickets/peterpan.