By KATIE HIGGINS
for Inland 360
As the precursor to Moscow's Rendezvous in the Park music and arts festival July 18-20, the 15th annual Rendezvous Showcase serves as a fundraiser, as well as a chance for local and regional musicians to compete for an opening slot in the summer lineup.
Three will be selected at a band showdown Saturday night at the Kenworthy Performing Arts Centre. Two will be chosen by the audience: Each guest will receive two tickets to vote for their favorite performers. The third winner will be selected by the Rendezvous Board of Directors.
This year's show features six distinct artists, so there's plenty of variety to choose from.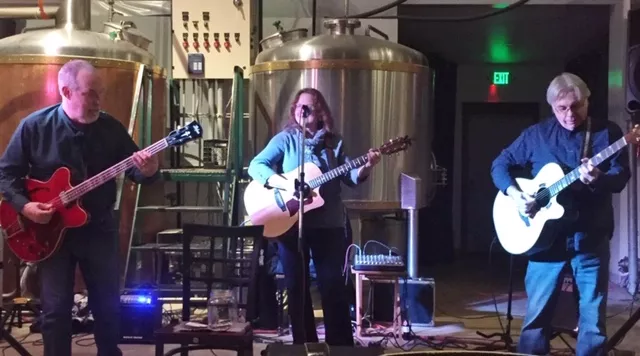 The Range Benders
The Range Benders is a three-piece group with years of experience, performing a blend of Americana, blues and roots with a bit of attitude. The band's lineup includes original songs by vocalist and rhythm guitarist Kelly Riley, as well as traditional tunes and out-of-the-mainstream covers. Lead guitar is Peter Lupi. Mark Snodgrass, on bass, may be familiar to local music fans as a longtime member of the classic rock group, the Senders.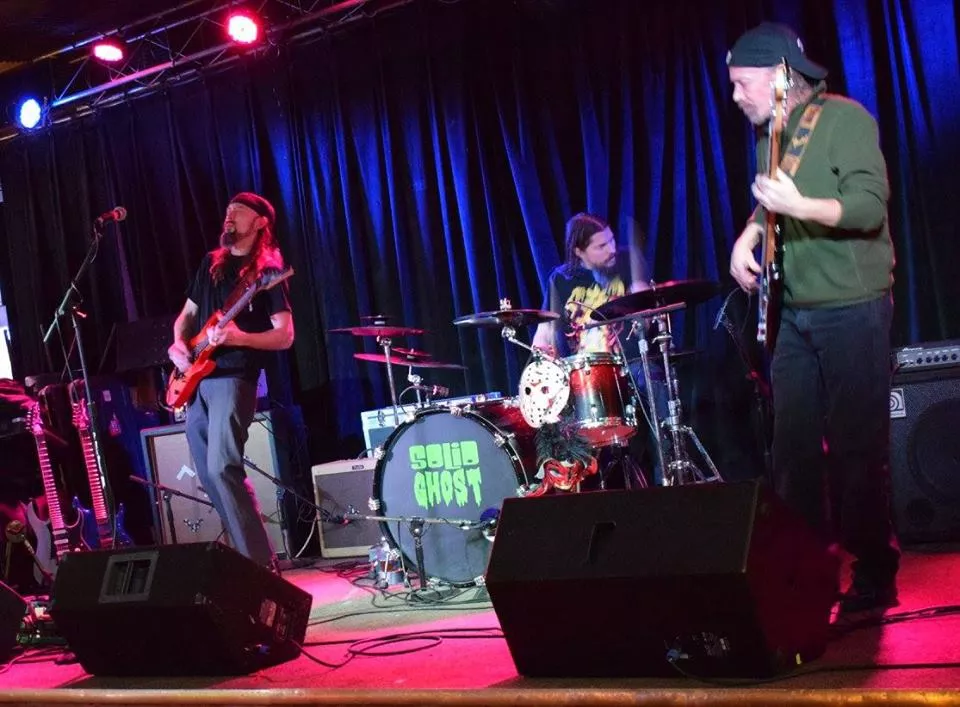 Solid Ghost
Guitarist and songwriter Jaymz Dence (the Fabulous Kingpins, formerly of Cosmic Meltdown) joined drummer James Harwood (formerly of Blood for Master), and bassist Steve Farr (formerly of Over the Rail) in 2016 to form Solid Ghost. The band's original and entirely instrumental music mixes blues, rock, psychedelia and riffy metal with elements of ambient, surf and world music for a distinctive sound. The trio is currently working on a full-length album in addition to playing shows.
Keva Shull
Keva Shull is a high school student and singer/songwriter from Pullman who uses her music as a way to cope with chronic illness and the everyday problems that come along with being a human being on planet Earth. She has been involved in music since she was in kindergarten and performs a mix of original songs and contemporary covers.
Saticoy
With a decade of performing and recording behind it, Saticoy is a Moscow-based family folk outfit. Performing original folk tunes written by the Saunders siblings, Saticoy focuses on the heart of folk music: good stories, good music. Band members include sisters Grace, Ruth, Noel and Katie; brothers Ben and Blake; and bass player Sam Taylor.
Joshua Palmer
A self-taught musician and songwriter, Joshua Palmer uses experiential empathy in an attempt to tell human stories through song. This is his first attempt to showcase these stories.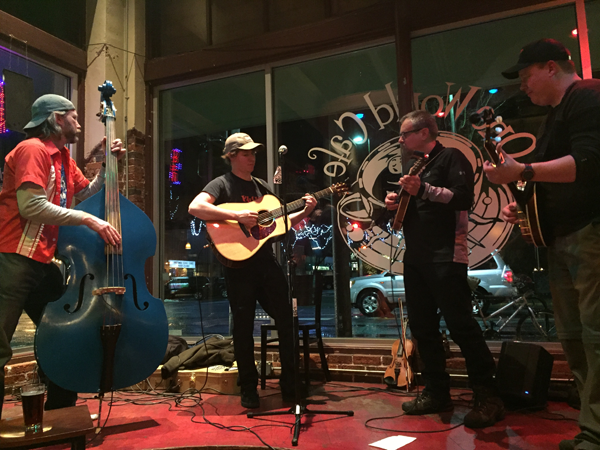 Pickaxe Bluegrass
This energetic and original bluegrass band puts a contemporary twist on historical favorites. Pickaxe Bluegrass includes Brian Zabriskie on bass, John Brunsfield on guitar, Paul Anders on mandolin and Sam Schumacher on banjo.
IF YOU GO
What: 15th annual Rendezvous in the Park Showcase
When: 7 p.m. Saturday, April 27, doors open at 6:30
Where: Kenworthy Performing Arts Centre, 508 S. Main St., Moscow
Cost: $10, $5 for students with valid ID, available at the door or online at: www.rendezvousinthepark.com/showcase