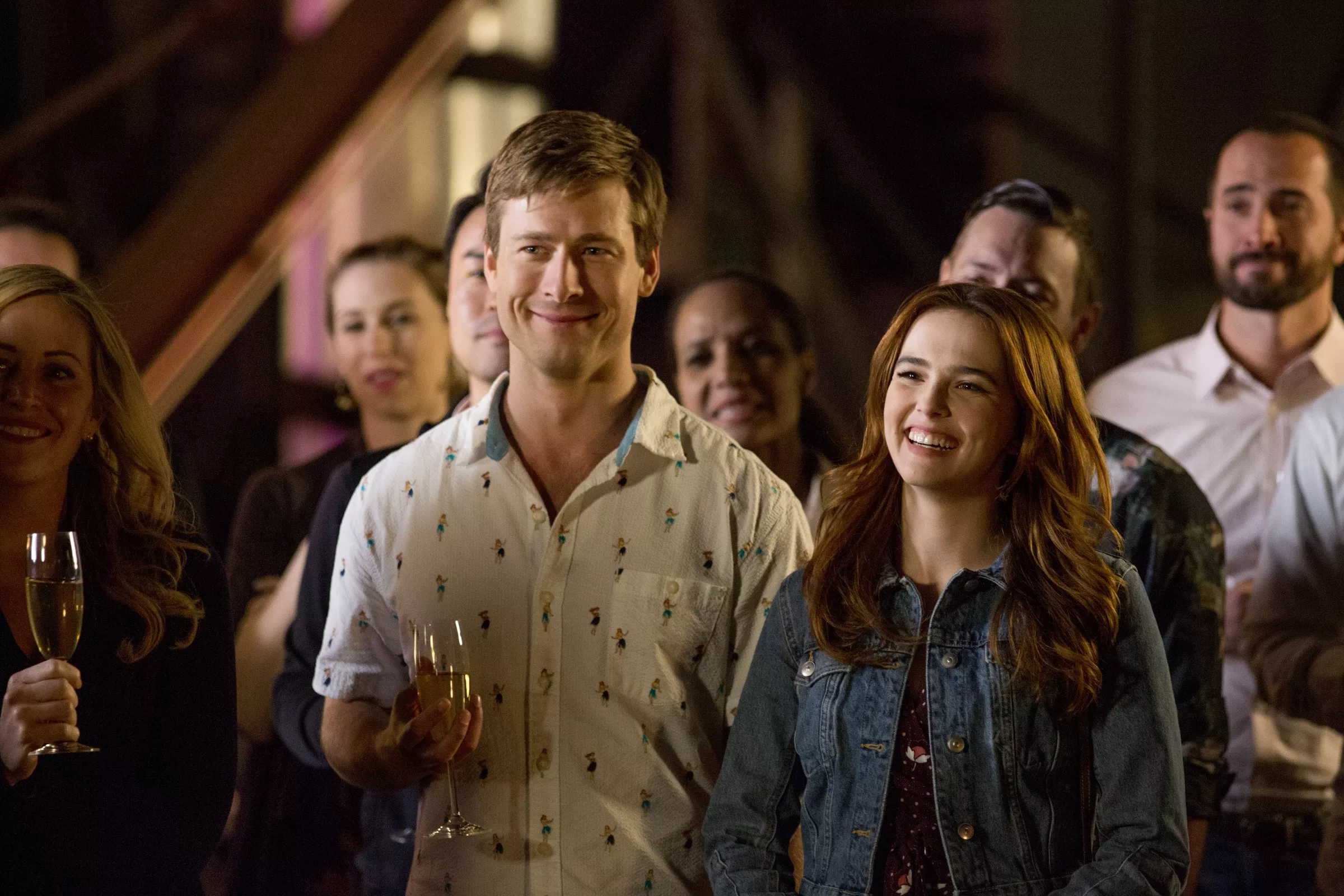 By Kaylee Brewster
Plugged In
Netflix's cleverly written "Set It Up" rises above romantic comedy cliches to create a funny and endearing film.
In the corporate world, Harper (Zoey Deutch) and Charlie (Glen Powell) are assistants for high-powered executives Kirsten (Lucy Lui) and Rick (Taye Diggs). Their days consist of incessant, high-maintenance demands to assist in all aspects of their boss's lives, which means the two assistants don't have one. Early mornings and late nights leave Harper and Charlie no time for fun.
That is, until Harper thinks to set up their employers so they can have some free time.
The plot of "Set It Up" is the perfect set-up for a romantic comedy. As Kirsten and Rick spend more time together, Harper and Charlie do as well and more than one romance blooms.
The script provides plenty of entertainment. There's funny and witty dialogue between Harper and Charlie that doesn't feel forced but sounds like natural conversation.
The two characters play off each other well. Harper is carefree while Charlie is more straight-laced. However, neither try to change the other. Instead they end up annoying each other with their quirks in a cute, comedic way.
Both characters are well-written and develop throughout the film. Harper is challenged to be more active in her career and Charlie tries to be less of a corporate jerk.
While romantic comedies can get lots of hate, "Set It Up" has laugh-out-loud moments and charming characters, so there's plenty to love.
https://www.youtube.com/watch?v=X-eRc9PF3TU