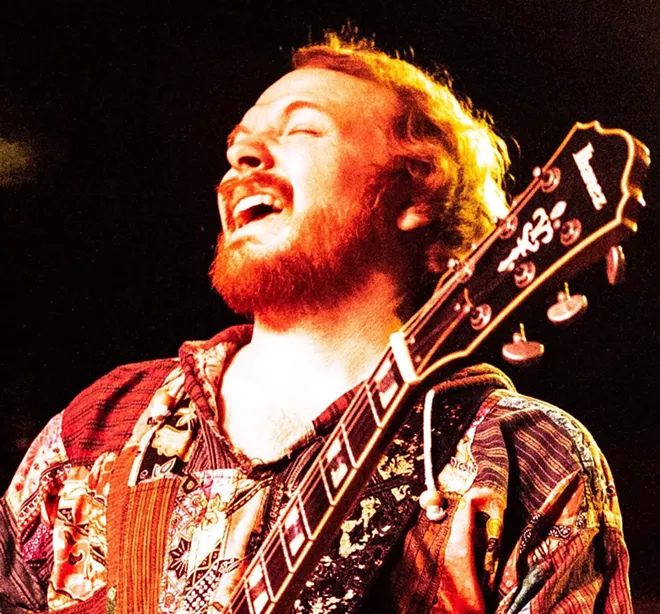 The sixth annual Barge In Fest featuring indie and punk music is Saturday. The free, all-ages outdoor festival presented by Inland 360 and Beautiful Downtown Lewiston features 15 acts on three stages starting at 5 p.m.
Indie musicians will perform on the Lewiston Tribune's old loading dock, the Capital Street Dock Stage at the festival's hub downtown. There will be food trucks, an artisan fair and fresh craft cocktails for sale in the beer garden. Proceeds from drink sales are donated back to support the volunteer-run festival.
The Jauntee headlines this year's Barge In Fest concert at the Lewiston Tribune. Other indie and acoustic acts include: Shania Rales, a regular in the Lewiston-Clarkston Valley music scene who has tried out for "American Idol," "America's Got Talent" and "The Voice." Spokane's Jason Perry Trio draws on funk, soul and rock influences, with Perry's guitar playing ranging from melodic to raucous and electrifying. Lanterns of Hope is atmospheric indie-folk and Americana by Yakima-based musician Joshua Hope. DaisymakeR is a four-piece band out of Joseph, Ore., playing dirty down-home rock 'n' roll. Other acts include Spokane's Bandit Train and the Lewiston-Clarkston Valley's Uncle Stranger.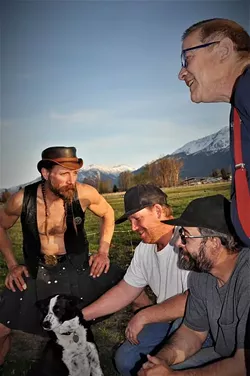 People are encouraged to bike between stages on the Lewiston Levee trail system. Head south on the trail half a mile, and you'll reach stage two at Mtn. Dew Skatepark in Kiwanis Park, where hardcore punk bands will be rocking on the Smash the Skate Stage. There will be skateboard competitions to watch and food for sale.
The Smash the Skate Stage at Mt. Dew Skate Park will feature music by hardcore and punk rock bands including Slingshot, Ingrown Encounter, Swarm Beating, Strychnine, Rejection Pact, By All Means and Natural Evil.
At 10 p.m. the music shifts. DJs will spin EDM dance sounds at the skatepark, and some musicians who played downtown will head to the third stage, Hogan's Pub in Clarkston, for an after-hours jam for ages 21 and older into the wee hours of the night.
All three venues are linked or accessible via the Lewiston Levee Parkway Trail and the Clarkston Greenbelt. A map showing a route to take if you choose to walk or bike between stages is included in this week's print edition of Inland 360.