Summer officially is here, after an unusually cool, wet spring (not that we're complaining). Now that the sun's out, we're looking forward to activities like these events from around the region plucked from the Inland 360 calendar. Many more are online at inland360.com.



Grangeville Border Days
Rodeos: 6 p.m. July 1-3.
Parades: 2 p.m. July 2-4.
Downtown Grangeville and Grangeville Rodeo Grounds.
This annual Camas Prairie celebration boasts what is claimed to be the world's largest egg toss and Idaho's oldest rodeo.

Lewiston Food Truck Night
5-9 p.m. July 12, Aug. 9 and Sept. 13.
Nez Perce County Fairgrounds, 1229 Burrell Ave.
More than a dozen food trucks, plus beer and wine, are on hand the second Tuesday of each month through September, with free parking and free entry.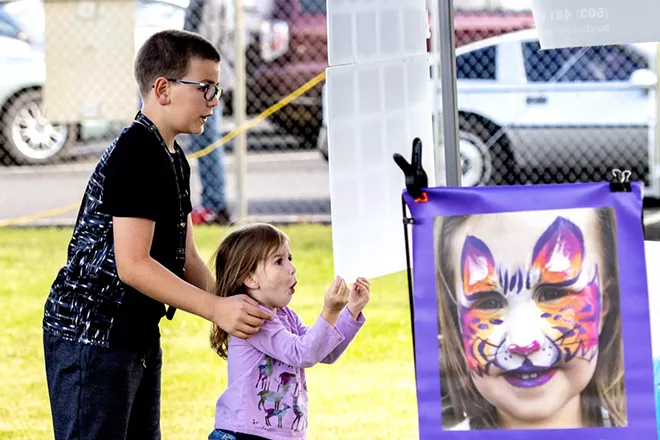 Summer Storytime Series
10 a.m. Wednesdays.
Palouse Nature Center, 1040 Rodeo Drive, Moscow.
Toddlers and school-aged kids can enjoy stories, movement and crafts on the lawn under the trees at the Palouse-Clearwater Environmental Institute's nature center, with a focus on gardens, plants and caring for the Earth.
Orofino Farmers Market
11 a.m. to 3 p.m. Tuesdays through Sept. 27.
Orofino City Park, 155 Wisconsin St.
Farmers markets are burgeoning around the region. If you haven't yet been, check out the fresh local produce, crafts, baked goods, hot food and live music at Orofino's.
Palouse Pride
Noon to 4 p.m Aug. 27.
East City Park, 900 E. Third St., Moscow.
Pride isn't over when June ends. This family-friendly event, organized by Inland Oasis, promises vendors, drag and live music.
See you out there.