By MICHELLE SCHMIDT Inland360.com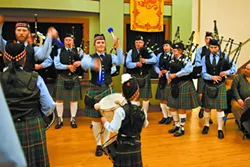 For many, summertime is the season for outdoor music and a cold beverage. If you're looking to catch some grooves for free, here are a few outdoor summer concert series in the area:
Entertainment in the Park
MOSCOW — East City Park is where family fun is happening on Thursday evenings starting today to July 10. Performances for kids — including shows from the Reptile Man and Idaho Repertory Theater — begin at 6 p.m., followed by a concert by the Moscow Arts Commission Band at 7. The community band will follow a different musical theme for each week while individuals and families listen and play at the park.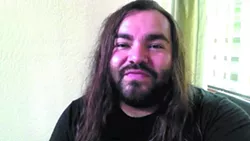 14 Days of Praise
LEWISTON — Musicians from around 30 different churches in the Lewiston-Clarkston Valley are coming together for a 14-day worship event that began June 9 and will end June 22. Performances take place at 7 a.m., noon and 6:30 p.m. daily at Brackenbury Square; seating is available. The daytime performances tend to feature solo musicians or small ensembles, with full bands at the evening performances. Rick Pino, a worship leader from Austin, Texas, will perform at 6:30 p.m. Friday and Saturday.
Moscow Farmers Market
MOSCOW — The Moscow Farmers Market features two performances every week, most of which are musical. The first performance begins in Friendship Square at 9 a.m. and the second at 11:45 a.m. Market offerings include fresh produce, baked goods, flowers, handmade crafts and more. A performance calendar can be found online.
Cordelia Church
GENESEE — A historic, rural church is the setting for Sunday afternoon concerts that begin at 2 p.m. All ages are welcome to attend and might consider bringing a chair for performances that draw large crowds. The church is located at 1501 Danielson Road between Moscow and Genesee. June 22 — Juliana Witt and Friends: organ, harpsichord, fiddle and more July 13 — Dan Maher: guitar and vocals Aug. 17 — Serendipity: trio vocals Sept. 14 — Border Highlanders: bagpipes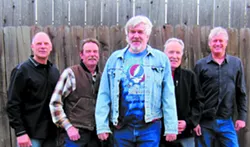 Lewis-Clark State College Summer Concert Series
LEWISTON — This midweek midday series features a variety of music that runs from 11:30 a.m. to 1 p.m. at the Centennial Mall in the middle of campus. And if you come, you don't have to decide between music and lunch; Sodexo is barbecuing and selling hamburgers, hot dogs and the like on the spot, so concertgoers don't have to leave their music to find something to eat. Seating is available, but you may want to bring a blanket or lawn chair if you want to get comfy. June 25 — Paul Grove: Spanish guitar July 9 — Daniel Mark Faller: alternative country and Americana July 23 — GRE3NE: soulful rock mix Aug. 6 — Daniel Mark Faller and the Working Poor: alternative country and Americana
Plaza Concert Series
MOSCOW — Held on the plaza of the 1912 Center, these outdoor concerts feature a variety of music styles and artists. The plaza opens at 5:30 p.m., where beer, wine and other beverages are available for purchase. Concert-goers are invited to bring their own food. The concert begins at 6:30 p.m. June 23-24 — Isaac Pastor-Chermak: six cello suites by Johan Sebastian Bach (concert is held indoors at the Great Room) July 21 — Snake River Six: Dixieland jazz Aug. 4 — Jeanne McHale: folk Aug. 25 — Community Band of the Palouse: concert band
Sound Downtown
LEWISTON — Sound Downtown features 12 weeks of Saturday evening concerts that kick off on July 12 and run through Sept. 27. Scheduled during the Lewiston Farmers Market that begins an hour earlier, the 6 p.m. concerts at Brackenbury Square feature a variety of regional bands, some as far away as Spokane. If you plan to stay a while, don't forget to bring a lawn chair or blanket.
Concerts in the Park
PULLMAN — July concerts are held at Reaney Park at 6 p.m. where food vendors will be on site a half-hour before the concert begins. The August concerts are held at Pine Street Plaza at 5:30 p.m.; food vendors will not be at this location. Concertgoers are encouraged to bring lawn chairs or blankets.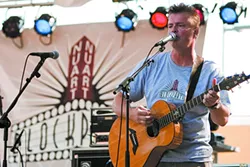 July 9 — Community Band of the Palouse: marches, German July 16 — Soulstice: rock, blues, country July 23 — Tom Drake & Undiscovered Country: Americana, folk, country rock July 30 — Dan Faller & The Working Poor: American, country Aug. 6 — Eric E.: acoustic rock, blues, jazz Aug. 13 — Snake River Six: Dixieland jazz
Jammin in the Park
CRAIGMONT — Every Thursday in July, you'll find concerts featuring a variety of local musicians at the Craigmont City Park at 109 E. Main St. The music begins at 6 p.m. with multiple musicians and bands playing each evening. Food will be available for purchase. Concert-goers are encouraged to bring lawn chairs or a blanket.
Schmidt can be contacted at themichelleschmidt@gmail.com or at (208) 305-4578.