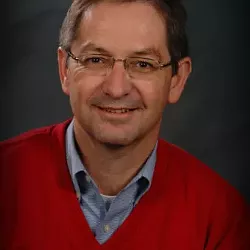 Idaho has seemed like the ideal place to several extremist groups looking for a place to call home.
Although few, if any, of these groups have successfully created a base of operations in the state, they should not be dismissed because their message has appealed to some segments of the population, according to Steve Shaw, a political science professor at Northwest Nazarene University in Nampa.
Shaw will discuss "Hate, Harassment and Human Rights in Idaho" at noon Monday in Room 100 of Meriwether Lewis Hall at Lewis-Clark State College in Lewiston. The free talk is the second annual Moore Honorary Lecture.
Shaw will focus on how extremist groups and individuals have tried to establish a foundation in Idaho to express their extreme political and racial ideologies. He argues these groups and individuals deserve critical scrutiny. He will place their activity and message in political, theoretical, historical, and cultural context.
The Moore Honorary Lecture honors late LCSC political science professor Richard Moore and his contributions to the college.