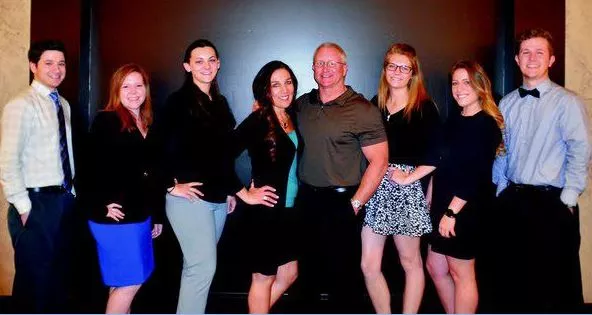 After almost 40 years in business in Moscow, Johnson's Jewelry has mastered customer service.
According to co-owner Kim Johnson, that's the main reason the shop won Inland 360's Readers Choice Award for best jewelry store in the region.
Johnson's Jewelry was opened in 1979 by the parents of her husband, Tony.
"I've been here nine years, but Tony grew up in the business," she said. Johnson said that since opening 37 years ago, the family has always been about customer service.
"We make sure everyone is very welcome and that people know we care about our customers," she said. "Some have been coming here since 1979."
Johnson said the store also carries high-quality merchandise, and since her husband is a certified jeweler, repairs and custom design are available.
"We know that when someone brings their jewelry to us, that's valuable," she said. "It shows a lot of trust in us, and we respect and value that."
Johnson said she and her husband are excited about winning the award because it shows how customers value their business.
"We don't just sell jewelry - we sell communication. People want to say something with the jewelry they buy and wear," she said. "Really to us, it's not just a commodity - it's very personal."
Johnson's Jewelry won the award with 43 percent of the vote. Finalists were Harry Ritchie's Jewelry in Moscow with 37 percent of the vote and Gem State Crystals in Moscow with 18 percent.