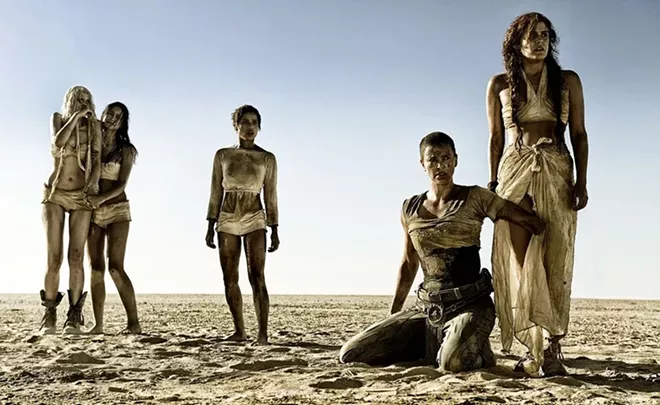 Lady Gaga shocked many in 2009 when she declared, "I'm not a feminist. I hail men, I love men."
Many were dismayed that a powerful woman was reinforcing an old stereotype about feminism, that it's anti-male.
"I think that is an idea many people have about feminism, that it is arguing women are fundamentally better, but that's not what it is doing. It's about how gender shapes expectations for everybody and enforces damaging stereotypes," said Amy Peloff, a feminist historian and media scholar.
Popular culture and entertainment reflect our views on gender roles. They also shape opinions and attitudes, something Peloff will explore in her talk "Feminism and Popular Culture," Tuesday at the Asotin County Library's Wine and Wisdom series at Basalt Cellars in Clarkston.
To illustrate media's powerful sway, Peloff cites the show "24," which starred Kiefer Sutherland as a counter-terrorist agent with a violent ends-justify-the-means approach to adversity. The show ran through the 2000s and was cited by the Bush administration more times than the Constitution to justify the use of enhanced torture techniques, Peloff said.
"Here's a case of the media not just impacting us on a personal level but having large impacts on our governance," said Peloff, an affiliate assistant professor of gender, women and sexuality studies at the University of Washington in Seattle.
In her talk, Peloff presents recent portrayals of feminist ideas in the media using clips from shows like "Black-ish," "Unbreakable Kimmy Schmidt," "Jane the Virgin," "Mad Max: Fury Road" and "Magic Mike XXL" (which, in her opinion, is "one of the greatest movies of all time and one of the more progressive representations of masculinity.")
Each illustrates different angles of feminism. Women revolt against reproductive slavery in "Mad Max: Fury Road," while "Black-ish" explores how gender does not exist in isolation but is affected by race, religion and other identities.
Talking about feminism through the shows people watch helps defuse what can be an emotionally-laden topic, said Peloff, who has given the talk at Humanities Washington programs around the state.
"It's often funnier than people are expecting," she said. "I try to make it not particularly threatening, but we do get pretty deep into discussion."
IF YOU GO
WHAT: Amy Peloff on "Feminism and Popular Culture"
WHEN: 6:30 to 8 p.m. Tuesday, Aug. 7
WHERE: Basalt Cellars, 906 Port Drive, Clarkston
COST: Free
OF NOTE: All ages are welcome.