After cancelling its in-person, live performances for 2020, the Pullman Civic Theatre is focusing its efforts on virtual shows with some inventive teamwork behind the scenes.
Kristin Lincoln, artistic director; Sam Opdahl, costume director; Mike Long, producer; and Holly O'Connor, president; talked to Inland 360 writer Annabelle Ady about the brave new world of virtual stage performances.
By Annabelle Ady
For Inland 360
What challenges has Pullman Civic Theater faced since the COVID-19 pandemic began?
Lincoln: The biggest challenge for PCT has been financial. Our company relies on ticket income to pay our expenses.
How can the community help the theater continue to put on shows?
Lincoln: By making a tax-deductible donation. Additionally, our board of directors is developing a sponsorship plan that will allow businesses to sponsor our virtual performances and/or purchase ad space that will be featured (online).
What has it been like to stage plays virtually?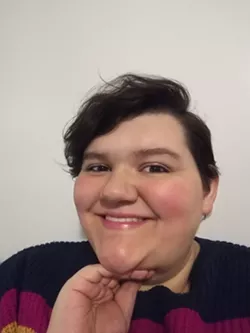 Opdahl: It's been really interesting. Our format was inspired by radio plays, something which has been a part of PCT from the beginning.
How are these virtual productions different from the stage productions?
Lincoln: The actors perform their roles alone, and the videos resemble the online Zoom meetings that we have all become used to seeing. While our early offerings featured actors performing in their own homes, (actors in the coming season) will all be filmed on the PCT stage. As there will also be our camera operator and director in the space, the actors will be wearing face masks that will be designed by our costume design team to match their costumes.
O'Connor: Well, everything is virtual, including rehearsal. We no longer have our artist designing sets, lighting or costumes.
How has your interaction with your audience changed?
O'Connor: Members of our community have reached out to us through Instagram, Facebook, and YouTube to tell us that they appreciate the production and offered up script ideas – which is exciting for us.
What difficulties have you faced since starting the remote productions?
Lincoln: Finding scripts that legally allow for free online distribution; we've gotten around that by writing our own material, which has turned out to be a great opportunity for our staff members who are also talented playwrights.
Opdahl: Making the videos comes with your pretty standard technical difficulties -- slow upload times, faulty equipment, puppies chewing cords, etc. As a company, it has definitely been an adjustment. Despite all we've been through, I'm so incredibly proud of how we've been able to move forward. I'm so lucky to be working with such talented and creative collaborators.
O'Connor: Besides not seeing our audience, we have seen a loss in ticket sales. Our community theater primarily is sustained by advertisements in our playbills for the productions, as well as our ticket sales for each production. We have also been unable to do our acting classes for children or adults. We are looking into options for doing a virtual class.
Do the remote productions cost anything?
Opdahl: They don't cost anything. Our scripts are written by members of staff, the board and our company in general. They are hosted for free on YouTube. We all use whatever equipment we can to record ourselves.
What has been your favorite part about working remotely?
Opdahl: Being able to write and support other local playwrights.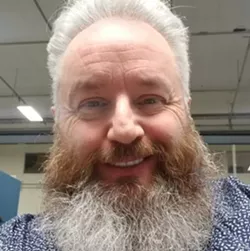 Long:
The creativity of the team. I am surprised by each new script and the four-part series we recently finished was really special. The first part was written by one of our team. I wrote the second. A third team member wrote the next one and then I finished it as a ghostwriter with the ideas of a fourth member of our team. I believe we created something special.
What are you looking forward to most in the upcoming season?
Opdahl: I'm looking forward to making any kind of theater, however we can, and sharing it with our community. This is a difficult time and we don't know when things will go "back to normal". Until then, I just want to continue to do what I love and, hopefully, bring a little joy to some people.
O'Connor: So far we have recorded a four-part series called "The Adventures." It is a DnD (Dungeons and Dragons)-based play that was written by members of our staff and board and it is by far my favorite performance.
Where can people find the virtual performances?
Lincoln: Our performances can be found on both our website, pullmancivictheatre.org/virtualpct, and on the Pullman Civic Theatre YouTube channel.
This story was updated on Sept. 17 with a correction about O'Connor's status with the theater.