Commentary
By Norma Staaf
There's lots of buzz about the presidential election, but there are many state and local elections up for grabs -- positions for county commissioners, sheriffs, prosecutors, state senators and representatives and U.S. senators and representatives.
Do you ever think, "A trained monkey could do better than the idiot that's in there now?"
It is easy to sit on the sidelines and rant on Facebook, but much harder to act.
I ran for Mountain View School Board in Idaho County in 2019, losing by a razor-thin margin to an incumbent. Here are some ideas based on what I learned from the experience.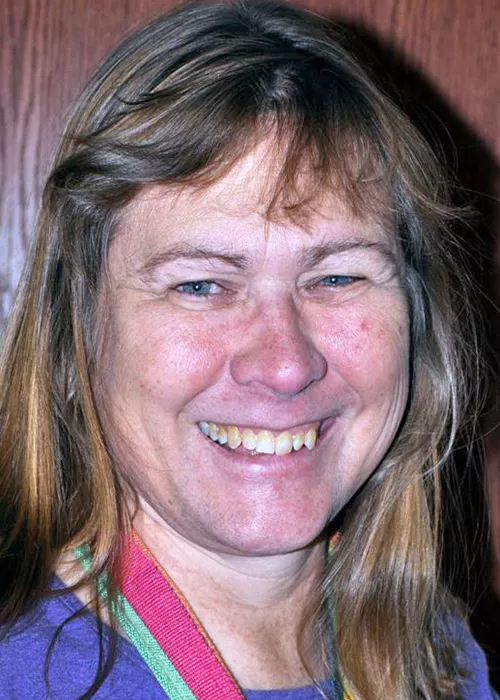 1. Learn what the job entails. Begin with what problems you see. What skills, experience and temperament do you have to help solve those problems?
2. Start talking to the people closest to you. Ask them for their honest assessment: "Am I crazy to want to do this?" "Do you think I can handle it?"
3. Go outside your "echo chamber" of people who agree with you. Test the waters by sitting down with people whose views often don't match yours. How do they see you? Do they think it makes sense for you to run? What matters to them?
4. Have a clear message and stick to it. People will try to sway you to their priorities. You can expand your message or clarify it, but don't forget your core message.
For instance, my "students first" campaign focused on preparing students for their future. One supporter wanted me to focus on money and taxes. Although I want to spend money responsibly, I didn't make this the heart of my campaign, since it takes money to do what's best for students.
5. Filter ideas through a small group of trusted advisors. Many people will share ideas about how you could campaign. You can quickly be overwhelmed with the options, which include door-knocking, debates, radio ads, yard signs, events, fundraisers, community events, direct mailing, phone calls and social media. You will never have enough time or money to do everything that you and your supporters dream up.
For example, yard signs can be expensive. Do you really need 100 signs scattered everywhere, or will 25 strategically placed ones do? Phone calls and letters to the editor are free; so are social media posts. You can do a cost-benefit analysis on anything, but I needed to do some things that brought me joy. Although it took a lot of time, riding in the back of our pickup truck in local parades with an enthusiastic bunch of school kids brought me joy and reminded me of my "students first" message.
6. Find your own center. I chose to stay positive in my campaign materials, website, etc. with my "students first" message and focused on what I would do differently, without direct attacks on my opponent or his ideas.
7. Be ready for attacks on you and your ideas. You control how you behave but not how your opponents or their supporters do. In my case, a whisper campaign linking me with ludicrous things. My opponent focused his campaign flyer on his love for guns and the president and his hatred of abortion and sex education, contrasted with my alleged opposite positions. Although my positive "students first" message resonated with many people, his message appealed to others. Consider reaching out to your opponent early in the campaign to try to agree on "rules of engagement" that you will both follow.
8. Plan your off-ramp. My husband asked me early on, "what will you do if you don't win?" I answered that the process of running had to be its own reward. I met a lot of great people with whom I can collaborate in the future. I gained the respect of students, teachers and community members who wanted change. Everywhere I go, from the grocery store line, to the doctor's office, to school events, I've had people thank me for trying.
9. Running for office is not for the faint of heart. You may do things that make you uncomfortable and open you up to criticism. I had to challenge my biases about what type of people would support me. The race tested my integrity in how I responded to attacks.
Although I lost a close race, the process of running was worth it. My election day began with an encouraging message from a new 13-year-old friend and continued with a selfie of a high school senior displaying her "I voted" sticker in her first election. These young women know that I stood up for them. That means the world to me.
So what are you waiting for? If an open-minded, outspoken woman can come within four votes of beating a "fierce conservative," maybe Idaho County is not quite as "red" as people think it is.
You can step up and try to make your world a better place, too. Filing periods for most primary elections are March 2-13 in Idaho (for the May 19 primary) and May 11-15 in Washington (Aug. 4 primary). To learn about open positions, check with your county clerk or auditor's office or the Secretary of State's office for state and federal positions.
Norma Staaf is a substitute at the Kamiah Community Library and a freelance writer. She lives with her husband Nick Hazelbaker in the hills near Harpster, where they manage natural resources on their land.