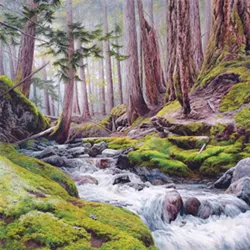 An opening reception for the Idaho Watercolor Society Juried Exhibition and North Region Showcase is set for this weekend at the Lewis-Clark State College Center for Arts & History, 415 Main St. in Lewiston.


Light refreshments will be served during the event, from 11 a.m. to 1 p.m. Dec. 3.


The exhibition and showcase are on display in the cener's first floor Main Gallery through Jan. 20. The juried exhibition consists of 20 paintings from the Idaho Watercolor Society state competition, selected by nationally recognized watercolorist Anne Abgott. Those 20 paintings comprise an exhibit that travels around the state each year, according to an LCSC news release.


The North Region Showcase features artwork from northern Idaho members of the watercolor society; some of the artists are in both exhibits.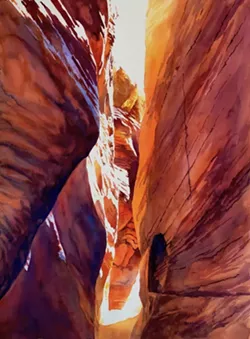 Artists with work on display in the exhibition and/or showcase include Laurie Asahara, Gabriella Ball, Betty Benson, Larry Boyd, Jessica L. Bryant, Helen Edwards, Sally Ellis, Jean Nelson Ah Fong, Cathy Gottschalk, Kelsey Grafton, Steve Gruber, Cynthia Kay Henry, Marylin Holte, Bobbi Kelly, Elizabeth LaRowe, Kerri Lindstrom, Rachel Linquist, Lynn McConnell, Hugh Mossman, Torgesen Murdoch, Cheryll Root, Jeriann Sabin, Ilse Schreiner, Lester Scott, Anne Watson Sorensen, Patricia Taylor, Jan Vogtman, Teresa Wade, Kathy Whitaker and Jackie Zumalt.


The center's gallery hours are 10 a.m. to 4 p.m. Tuesdays, noon to 4 p.m. Wednesdays and Fridays, noon to 6 p.m. Thursdays and by appointment.