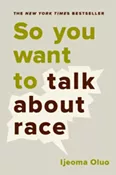 Participants in the University of Idaho's 15th annual Common Read will explore feminist Ijeoma Oluo's New York Times best-seller "So You Want to Talk About Race."

The selection was made in partnership with the UI Women's Center, which is bringing Oluo to campus in October to deliver a speech celebrating the center's 50th anniversary, according to a UI news release.


"Oluo guides readers of all races through subjects ranging from police brutality and cultural appropriation to the model minority myth in an attempt to make the seemingly impossible possible: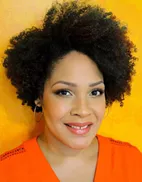 honest conversations about race and about how racism infects every aspect of American life," according to the book's description.
The Common Read is designed to engage the university and Moscow community in a unified intellectual activity, UI General Education Director Dean Panttaja said in the news release.


Students will be assigned to read the book as part of their first-year studies courses and in the first-year writing composition sequence, part of the General Education program.
Oluo will give the keynote address for the UI Women's Center's anniversary celebration at 6 p.m. Oct. 4 at the ICCU Arena.


Copies of "So You Want to Talk About Race" will be available this summer through the Vandal Store and Book People of Moscow.