The University of Idaho Department of Theatre Arts will present a three-night online reading of the adult comedy drama "You Can Unmute" Friday through Sunday.

Written by UI Master of Fine Arts candidate Jessica Chipman, of Alexandria, Minn., "You Can Unmute" introduces three former college roommates reconnecting on a wine-soaked Zoom call. Their conversation glows with gossip, memories of old flings and debauched parties. As the past is dredged, secrets are revealed and traumas exposed. The script explores longtime friendship, complicity and what is left unsaid, confronting contemporary issues and asking the question, "What do we do?"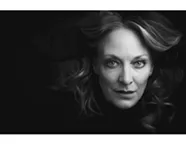 "You Can Unmute" is intended for mature audiences and contains adult language and situations.
Tickets are free for UI students, $10 for individuals and $20 for groups of two or more for evening performances. The matinee is pay what you can.
Show dates and times are:
The cast features Kelly Quinnett, UI head professor of acting, and students Saffron Henke of Fort Collins, Colo., and Jennifer Hughes, a UI MFA theatre candidate of Ogden, Utah. Guest artist Geralldy Nájera, from Mexico City, is directing.