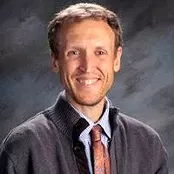 The University of Idaho Department of Theatre Arts will present "Gross Indecency: The Three Trials of Oscar Wilde" by Moisés Kaufman in online shows starting Friday.

Drawing from actual trial documents, newspaper accounts and writings of the key characters, the play covers the fall of the celebrated playwright and wit, from the apex of Victorian British society into humiliation and ruin. The three trials center around the accusations of "gross indecency" given to anyone exhibiting homosexual activity, which was illegal in the United Kingdom in the 19th Century. The play introduces more than 40 characters, from George Bernard Shaw to Queen Victoria.
"This event shows the staining power of Puritanistic attitudes when it comes to trying to determine what is moral and immoral for everyone," director Ricky Kimball, a Master of Fine Arts degree candidate at UI, said in a news release.
The production contains adult subject matter and may not be suitable for young children. Admission is $10 for individuals, $20 for a group pass and free for UI students. Matinees are "pay what you can."
6 p.m. shows are Friday, Saturday and April 30 and May 1 with registration at:
www.uidaho.edu/6pmgrossindecency.
2 p.m. shows are Saturday, Sunday and May 1-2 with registration at:
www.uidaho.edu/2pmgrossindecency
.