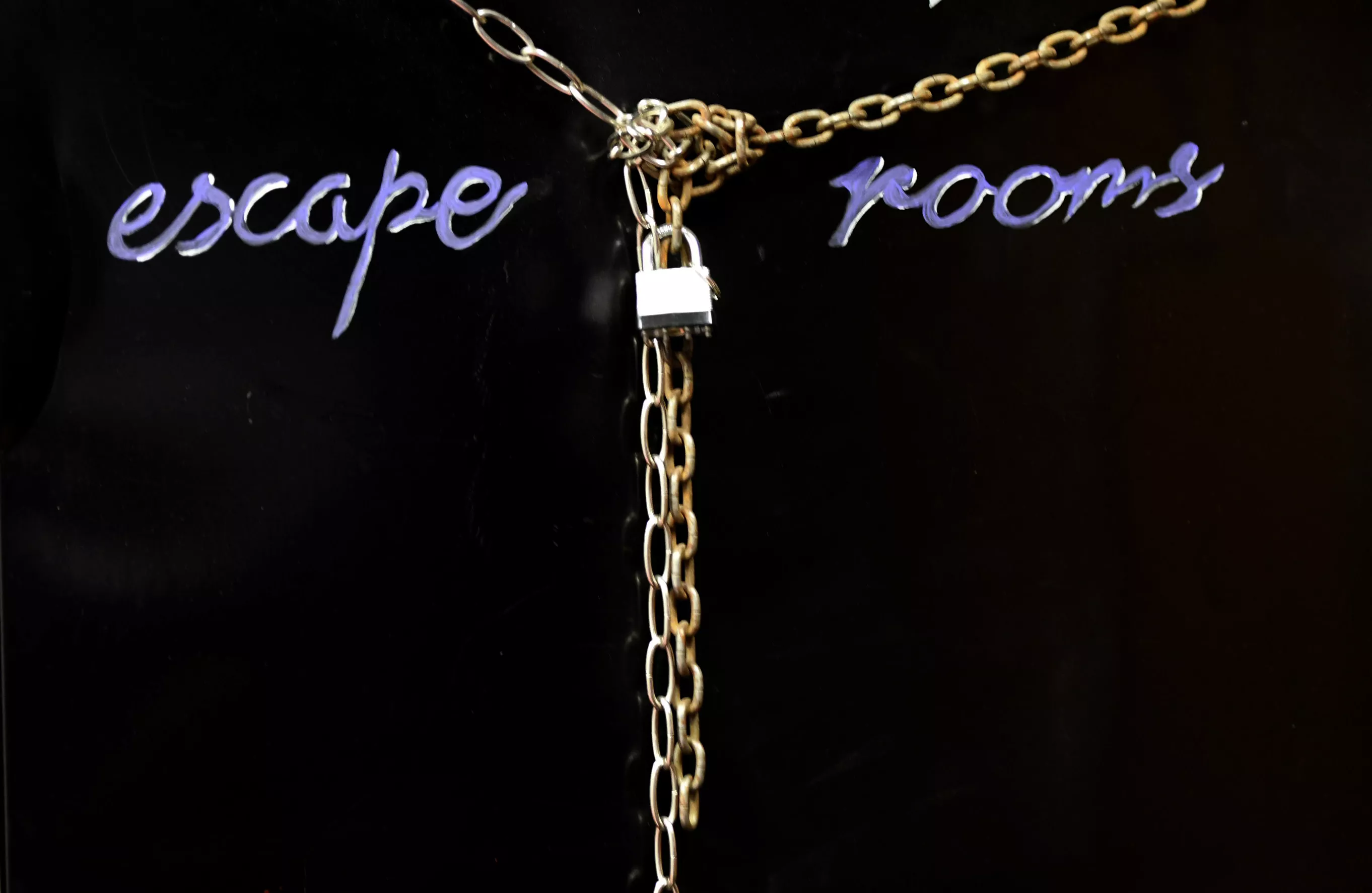 The first time Kelsy Gibbs went through a checkout line with a big pile of combination locks, she felt the need to explain she's not some kind of freak.
Yes, she owns a business where she watches people through a hidden camera.
Yes, those people pay her to put them in a situation from which they must "escape."
No, she's not trying to kill them.
"I'm still telling people I'm not trying to kill them. I want them to come back and play my games," said Gibbs, "mysteress" and owner of Lewiston's Lost Key escape rooms.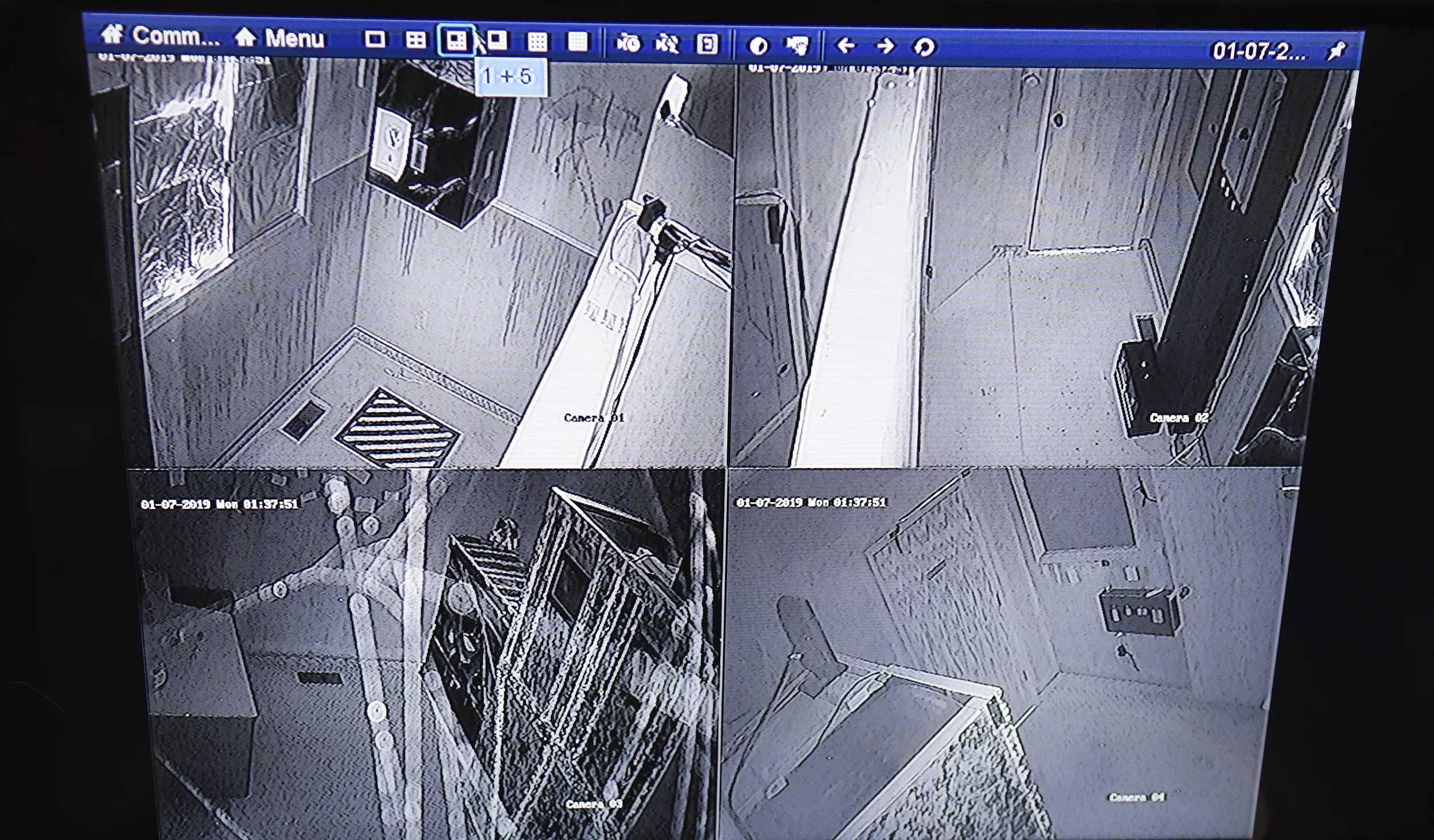 Escape rooms are a live, immersive problem-solving experience and a thriving business in the U.S. Despite their name, people are not always locked in a room (that is against fire code in many areas). Instead, a group of people enters an enclosed room decorated with a theme. The room is filled with clues, and the group must work together to solve a series of puzzles to reach a final conclusion. Typically they have 60 minutes and pay $15 to $25 each for the experience. From another room, the gamemaster watches and listens and, if asked, can provide clues to help them along.
"The point isn't to win but to work together with friends and family," said Gibbs, 30, who opened Lost Key in 2017.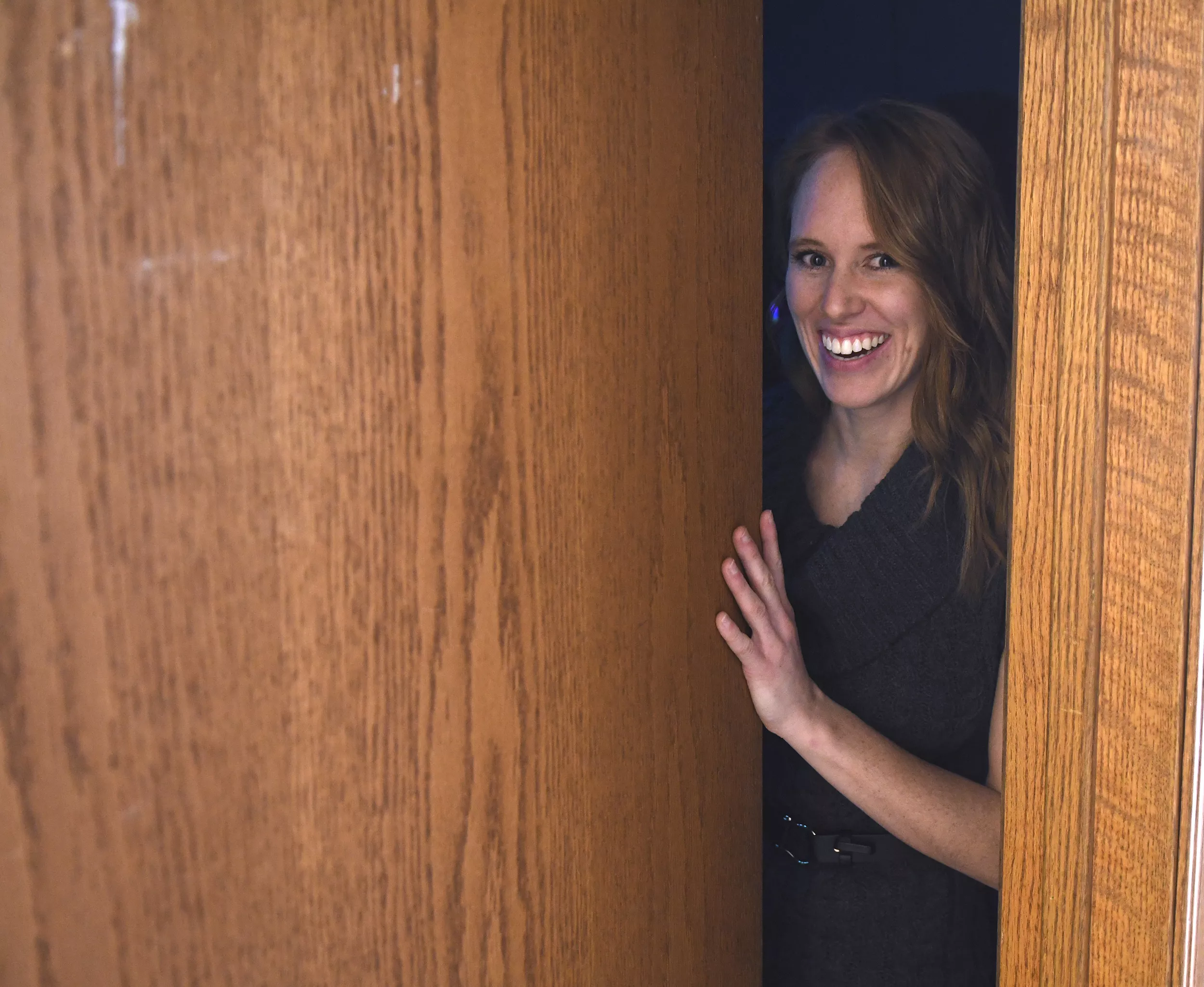 Themed rooms change over time to provide players new experiences. Lost Key's current rooms include "Sweetie," a modern day Frankenstein story in which people enter blindfolded and separated; and "Down the Rabbit Hole," a psychedelic room lit with black lights and UV paint, where many of the clues are hand puzzles.
An example of a hand puzzle might be if someone finds a periscope in a room and then notices a hole in a bed in the room. If they fit the periscope into the hole they will see a code, Gibbs explained.
Escape rooms use many different kinds of puzzles, but the room has all the answers. Google can't help you here.
"When people come in, they are sometimes really nervous about not being smart enough," said Patty Cady, owner of the Puzzle IQ escape rooms in Moscow. "Honestly, it's not about being smart, it's really about observation. The room will have everything you need so you don't need to use your cellphone or worry."
Like Gibbs, Cady, 41, became interested in escape rooms after experiencing them as a player. She teaches English and communication at Washington State University and opened Puzzle IQ a year ago.
The two play each others' games and exchange tips and advice. A room often takes months to design. Puzzle IQ's current rooms are "Entombed," a torch-lit room with a story about Merlin the magician in which players must break a curse; and "The Ugly Sweater Office Party," now in its final weeks after a holiday run. For the office party, a group of players are split into two teams and sent into different rooms separated by a locked door. They must pass clues back and forth through a mail slot in the door with the goal of finding the final clue that will unlock it and reunite them. Each room holds clues the other group needs.
"It really forces communication, which is what is great about escape rooms — you have to talk to one another," Cady said. "It's fun to watch the different team dynamics — who is going to be the leader and direct everyone else. People will speak up and say, this is what has to happen. If they don't push it, other people are going to push it down and talk over them. It's interesting to see those dynamics."
Despite Moscow being a college town, Cady said most of her players are community members, and Puzzle IQ is popular for children's parties. They always try to have a family-friendly room.
"In the past two weeks, we've done eight kids' birthday parties," Cady said.
Kids often get more clues than adults. It's up to each establishment how many clues to provide. Sometimes people don't solve the puzzle in the given time frame. They might choose to play again another time. Regardless, rooms are usually designed for a wide range of ages and skill sets. You won't find complicated math problems or need arcane knowledge.
"I like to think of it as, I want people to get it," said Gibbs.
Find out more about Lost Key in Lewiston at www.lostkeyescapes.com and Puzzle IQ in Moscow at puzzleiqescaperoom.com.
Before you go: Keys to a successful escape
Communicate. When you find something or you've done something, you need to make sure you talk to other people in the room and let them know, said Patty Cady of Puzzle IQ escape rooms.
Too many people in a group can cause confusion. Lost Key escape rooms owner Kelsy Gibbs thinks four to six players is an ideal number.
Escape rooms are about wits, not brute strength. Unless a clue directs you to do so, there is no need to break anything.
Double check somebody's work, said Cady. Sometimes you just can't open a padlock, even if you have the correct code. Let somebody else try it.
Be thorough. Designate one spot where you are going to put clues and items you find and another for ones you are done with. Most items are one and done, Cady said, you won't use a key or clue twice.
Alcohol slows puzzle-solving skills. Do your team a favor and imbibe after the challenge.