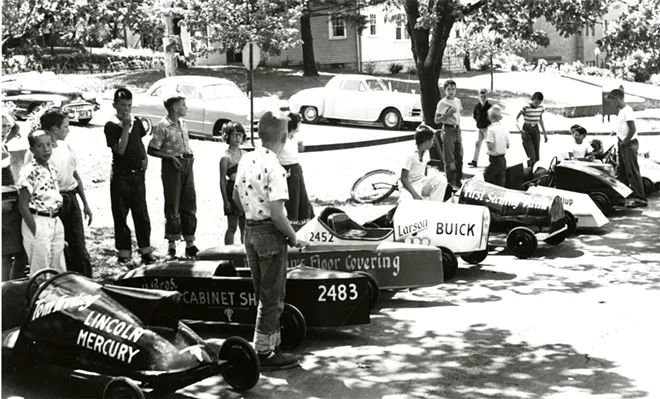 People can travel back in time Saturday, May 18 and see the sights of Moscow in the 1950s and '60s.
Back then, friends and neighbors ran into each other at David's Department Store at the corner of Main and Third Streets downtown. You could watch a movie in your car at the Varsity Drive-In Theatre on the Moscow-Pullman Highway and enjoy burgers and milkshakes at the Tip Top Cafe.
Photos of the era from the collection of the Latah County Historical Society will be featured at a casual dinner at 6 p.m. at the 1912 Center, 412 E. Third St. A retro-inspired menu of gourmet burgers and sides will be served, along with craft beers and wines. The event is a fundraiser for the society and society members will talk about preserving local history and how modern technology is making it easier for people to access their materials.
Reservations are $40 per person and can be made online at latahcountyhistoricalsociety.org, or at the Centennial Annex, 327 East Second St., from 9 a.m. to 4 p.m. Tuesday through Friday.