Chris Carlson knows how to fool the human eye.
The 31-year-old Denver, Colo., artist is known for his vivid 3-D chalk drawings that appear to pop off walls and sidewalks. When people pose for photos with his work at chalk art festivals around the world, lines between art and reality blur.
Thursday, June 15, he'll begin work outside the Moscow Chamber of Commerce office as part of Moscow Artwalk events (find details at the bottom of this story).
Carlson starts with a digital sketch on a computer and ends outdoors using pastel chalk which provides vivid color and is of higher quality than standard children's street chalk. We asked him more about how he creates his illusions.
360: What are some of the tricks of the trade to making 3-D art?
Carlson: Where it starts is I make a drawing of how I want the piece to look to the viewer at the end, that's what it will look like when you take a photo from a specific viewing point. From there I have to stretch out the drawing to get the effect. That's where it can get confusing. I create a grid which acts as a roadmap or else it's easy to get really lost. From there I create the line drawing, then add shading and shadows. If you don't have the drawing right it's not going to work, no matter how much cool shading you have.
360: What is the most difficult part of the process?
Carlson: Every piece has their own unique challenges. Faces or hands, which I'll be doing in Moscow, those are very difficult just because they're very complex in their anatomy. They have a lot of subtle planes. Our minds are so programed to recognize faces that any small mistake is easily picked out by the eye, so you have to be very accurate to make it look convincing.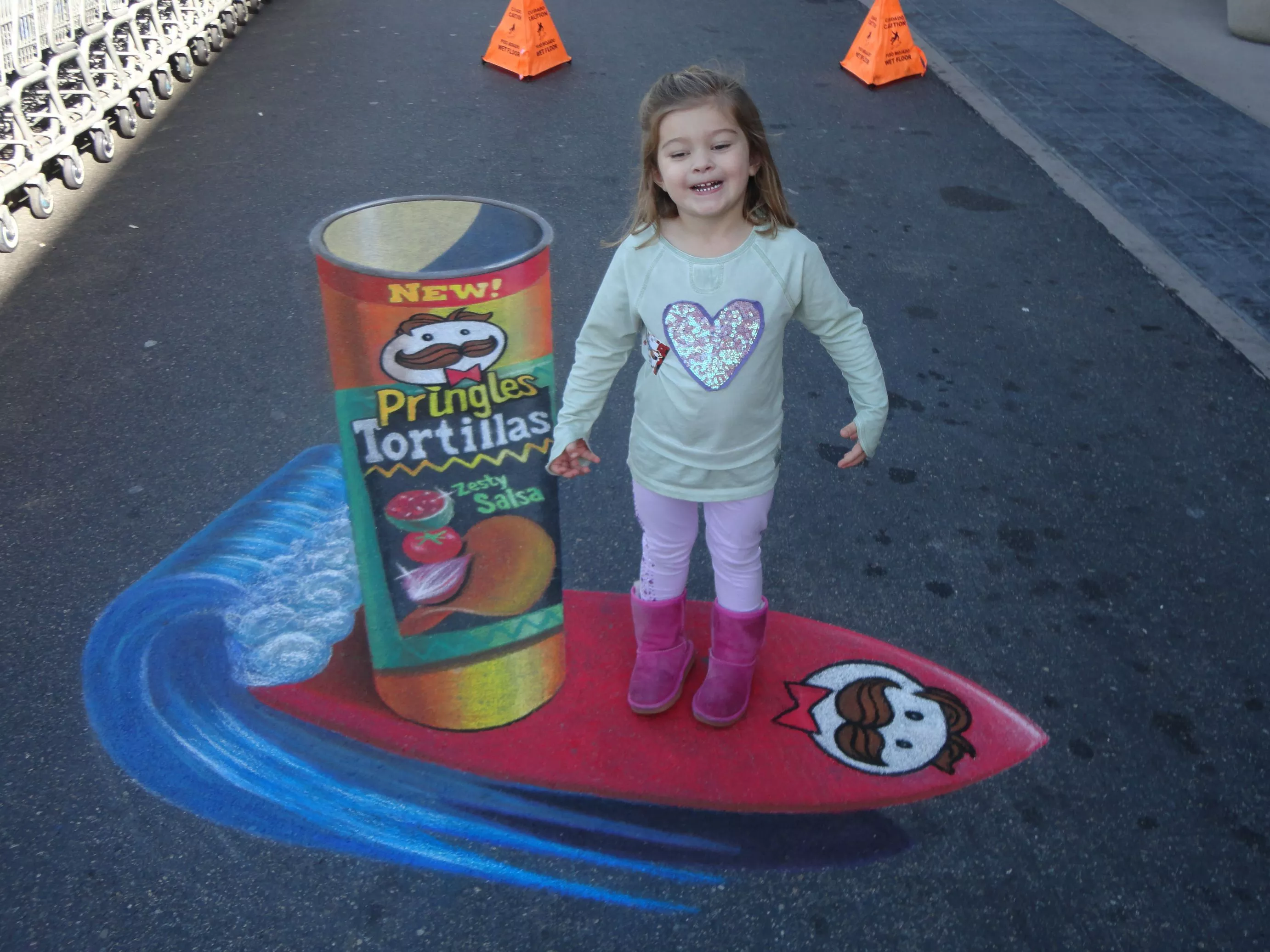 360: Can you give us a hint about what you'll be creating in Moscow?
Carlson: It's sort of difficult to explain. I would rather have the artwork speak for itself. I don't want to not do it justice with words when the image is more powerful.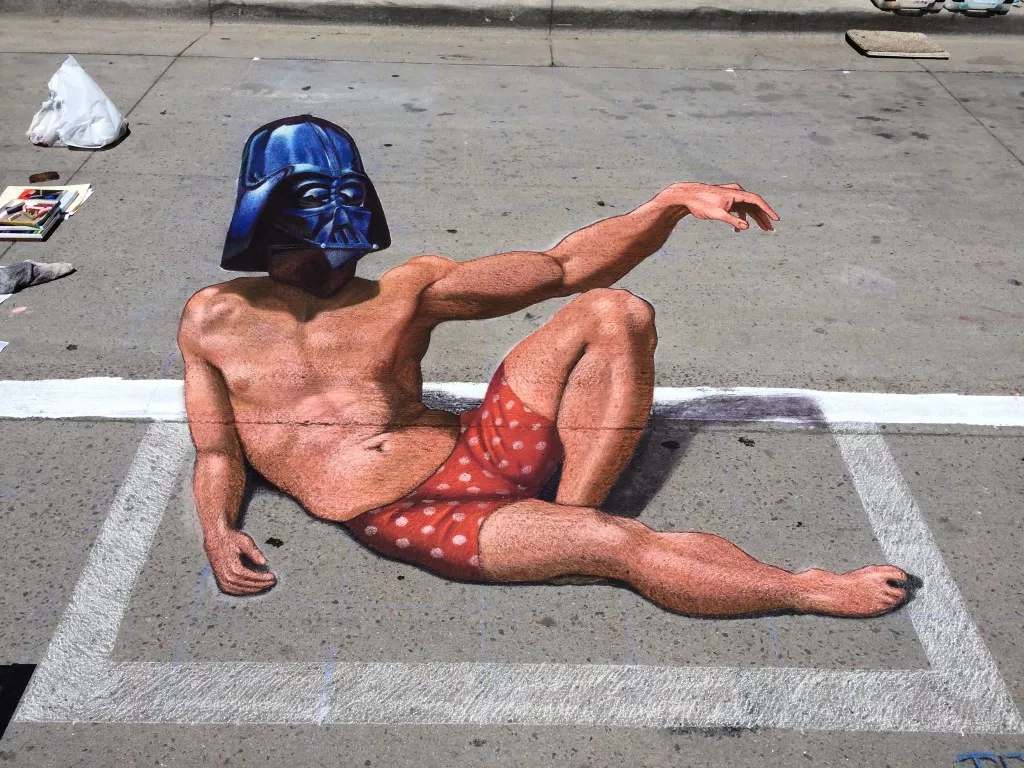 360: You consider your public chalk illustrations performance art. Do people talk to you while you work?
Carlson: That's one of the most fun parts of street art and performing in front of the public. You get a feel for people are responding the piece. I chalk from 8 to 12 hours a day, the interaction helps fuel me.
360: What are the most common questions you get?
Carlson: Everyone is usually concerned about what happens if it rains, that's the most common question. Next would be an interest in how the 3-D effect is being created, how their mind is being tricked into believing this illusion.
360: What do you do if it rains?
Carlson: (Laugh) We can cover it with plastic and tarping, that will keep it safe from anything less than a really hard rain storm. When the hard rain comes, you have to start over sometimes. It's part of the process, part of the art form.
If You Go Who: 3-D chalk artist Chris Carlson
What: Carlson will begin a piece of art at 8 a.m. Thursday, June 15 outside the Moscow Chamber of Commerce office, 411 S. Main St. It will take two days to complete. He'll give a free presentation on his craft at 6:30 p.m. that night at the City of Moscow Council Chambers, 206 E. Third St., Moscow.
Here's a time lapse video showing Carlson's process:
https://www.youtube.com/watch?v=U2juYr2Xjeo