By Ruthie Prasil For Inland 360
Trends come and go, I suppose that's the very definition of a trend: something that's cool or stylish for a limited time. Blackberry phones were cool 10 or more years ago, they just aren't anymore. Choker necklaces were back for a while last year but now they're gone. I happen to stay pretty on top of trends and that is not something I'm particularly proud of. It kind of screams, "Get a real life," but real life can be exhausting. So, here I am, sharing my wealth of trendy knowledge.
Eyeglasses
It's not so much that wearing eyeglasses is trendy, more the type of eyewear you choose. Warby Parker (www.warbyparker.com) is a go-to for quirky, trendy, affordable glasses. Log in, create an account, and receive three pair of frames in the mail to try before placing an order. They have quite a variety of styles and colors to choose from (I'm partial to the clear square frames) and if you don't have an updated prescription, they can even give you one through an app they developed, for a small fee.
Crushed Velvet
I remember wearing a burgundy crushed velvet dress for a school performance 20 or more years ago. I'm not going to say it was particularly "cool" per se, but it wasn't not cool. This season, crushed velvet is in. Visit any online shop or small boutique, even the classic GAP store has an entire section devoted to this weird, soft, cheap-looking fabric. Never did I think I'd purchase a pair of velvet dungarees for my 4-year-old, yet here we are.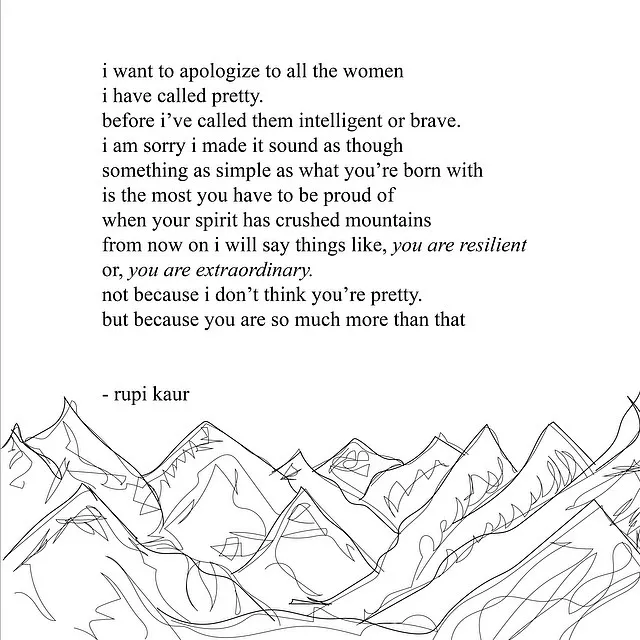 Instagram Poets
Instagram has always been trendy and cool and will probably continue to be for many years to come. What's new, though, is that it has turned into a platform for authors and poets to become recognized, even if they are already published. Rupi Kaur, Nikita Gill, Amanda Lovelace and pavana are a few to check out. Their followings are pretty huge, from 24,000 (Lovelace) to 1.8 million (Kaur). Short, simple pieces are their style, things easily "re-grammed" and relatable.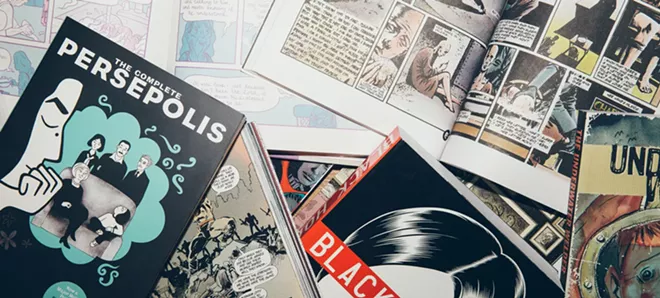 Graphic Novels
Graphic novels have been around for a really long time (think of a hefty comic book). More recently they've become mainstream and popular with both children and adults alike. Older novels like "Lord of the Rings" and "A Wrinkle in Time" have been recreated as graphic novels, as have the old favorites like "The Babysitter's Club" and "The Boxcar Children." I love this trend, probably because it can spark curiosity for children who find long books with few visuals (if any) intimidating. For adults, "My Friend Dahmer," "Maus," "March," "Persepolis" and "Fun Home" may be worth looking into. They're quick reads, but fun and different. The number of really great ones I've read have far outweighed the bad. Don't be turned off by the comic book style -- I promise, it's still a book.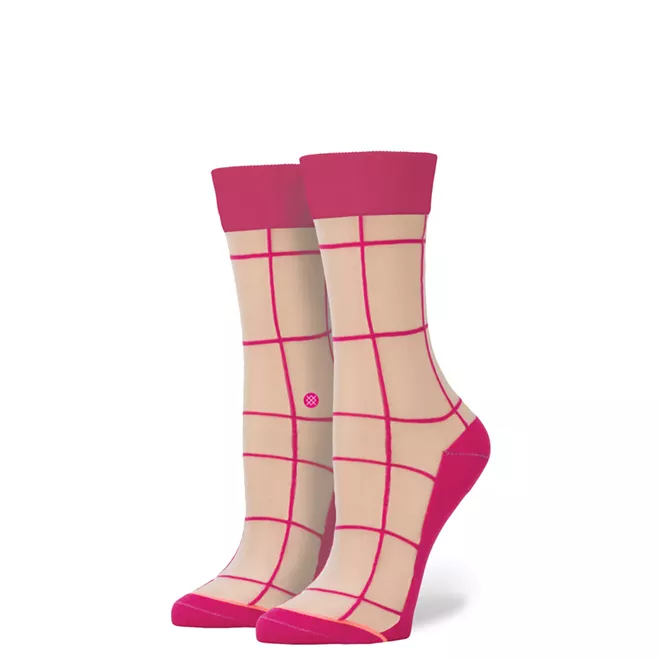 Socks
I suppose socks are just one of those things that you put on because, duh, you don't want your feet to get cold (or, if you're my children, you're required to wear socks to avoid ruining shoes with smelly feet). Lately, though, there's been a trend to make socks more of a fashion statement. Lace socks, sheer socks, patterned socks -- they're all available and all quite trendy. Crazy printed socks aren't something I'd go with (think emojis, bicycles, marijuana leaves, etc.). Instead, go for subtle and understated. Neutral patterns like polka dots and stripes in greys and beige, sheer fabric with fun colors, and solid boot socks are all great picks. So, how does one go about pulling off this look? Many ways. First, you can roll your jeans up a few inches. Wear them with skirts or dresses. The 'ole "never wear socks with sandals" rule has an exception now with sandal clogs (like Dansko or Hasbeens) which look pretty rad with socks, if I do say so myself. But please, please stay away from wearing sports socks with boots, or tennis shoes with trendy socks to achieve this look -- because you just won't.
Makeup
Contouring is still a thing. In fact, Kim Kardashian is making a killing off of her new contour kit, which is just fine, but there's a new kid in town. Highlighting and shimmer seem to be the new thing, creating a glowing, dewy look. Thank the makeup gods, because contouring is hard. Walk into any makeup store (Sephora, Ulta, that kind of place) and ask to see various highlight and shimmer palettes and you'll be shown many options. Nude lips are back; so is a minimalist approach to a full face of makeup. Is it kind of amazing that we can skip so many steps in a makeup routine and have it actually be trendy?
As I always do, let me please add a disclaimer. You are cool if you are yourself. Following trends certainly doesn't make one cool, it makes one, well, trendy. Here's a secret: It's trendy to not be trendy. It's cool to not follow trends. Be yourself, make your own fashion and lifestyle statements and stay true to who you are and you'll be the trendiest person you know.
Prasil is a 32-year-old mother of six living in Portland, Ore. A former Lewiston-Clarkeston Valley resident, she enjoys spontaneous adventures, Netflix, hip hop, happy hour, and tagging friends in memes all day long. She can be contacted at ruthieprasil@gmail.com.