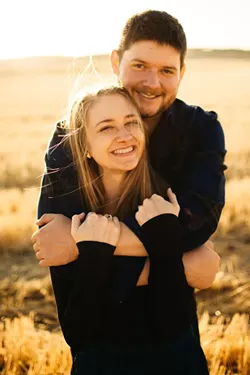 by Ashley Centers For Inland360
Danica and Tony Thurber grew up almost 1,000 miles away from each other in different countries but their passion for the arts led to their fateful meeting and eventual wedding.
Danica Thurber spent her childhood in Vancouver, Wash. surrounded by art. Her dad was a draftsman who could fix or make anything his family needed and her mother worked as a graphic designer before having children. She attended a public art school from sixth grade on. She said that launched her into critical thinking about the arts and how to integrate them into every aspect of one's life.
"I began as a kid by copying everything," Danica said. "I was like a Xerox machine with pencil and paper."
Meanwhile, Tony, whose mother had an art studio in the basement of his childhood home in Alberta, Canada, was influenced by art even if he lacked the patience to sit down and create something. This impatience led him to experiment with photography using disposable cameras. Later, as an adult, he decided to give photography a serious try.
Here is where art meets love. In December 2014 Tony was checking on a framed piece he had hanging in a gallery show at the 1912 Center in Moscow when he noticed Danica nearby selling her art cards as a vendor at the Winter Market. That first conversation about art was where they realized they had something in common. The next month they attended a gallery show at Washington State University. They married this May.
"We started our relationship on the common ground of art and ministry, and it's been amazing to see him dream about its possibilities in our future," Danica said.
For Tony, art is exploration and seeing the world from a different perspective. He wants his photographs to help people venture out and capture their own moments and adventures, instead of living vicariously through others via a screen of some sort.
"We as individuals have a very large range of emotions so I like to keep things simple and focus on one: the experience of awe." Tony said. "Why that feeling? Because it's a fading emotion with my generation. We are so distracted that we have a hard time sitting still and enjoying a moment. Too often we find ourselves living our lives through technology and so we are robbed of the moments and people around us. I use my work to inspire and motivate others to explore the beautiful creation that surrounds us."
Through watercolor, acrylic and other mediums, Danica uses her art to externalize things going on in her heart and to help others grow. This included teaching art to young women in Nicaragua where she saw them gain self-confidence and regain their childlike ability to dream. As a pastor for Chi Alpha Campus Ministries at Washington State University, she works with women who sometimes feel and experience things that are beyond words. She uses art as a tool to help them identify what they're feeling.
The Pullman newlyweds are working together to discover how to turn their passions into a business. Their first project is creating a series of videos to help people work through grief with art. The couple will be selling their artwork Saturday at the Winter Market in Moscow.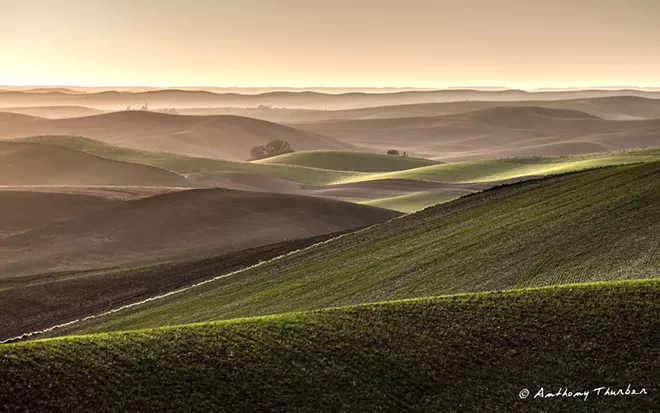 IF YOU GO
WHAT: Winter Market WHEN: 10 a.m. to 2 p.m., Saturday, Nov. 11 WHERE: 1912 Center, 412 E. Third St., Moscow COST: Free NOTE: The Thurbers are just two of many vendors featured at this week's market.