By JEANNE M. DePAUL
arts@inland360.com
It's March, and I've heard spring is on its way. Until it gets here, the events are plentiful but staying indoors.
March 6
Rhonda Funk, a country music artist hailing from Redmond, Ore., will give a concert from 7-9 p.m. March 6 at Artisans at the Dahmen Barn in Uniontown.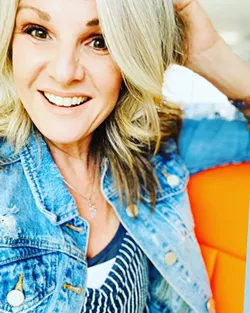 The singer-songwriter has recorded three Christian music albums, and her most recent country album was recorded in Nashville in 2017.
The doors open at 6:30 p.m., and food and beverages will be available for purchase. Admission is $15.
The barn is at 419 N. Park Way.
Funk also will play at 7 p.m. March 5 at Moscow's One World Cafe, 533 S. Main St., and at 6 p.m. March 7 at Lindsay Creek Vineyards in Lewiston, 3107 Powers Ave.
March 7
The final Moscow Winter Market will be held from 10 a.m. to 2 p.m. March 7 at the 1912 Center in Moscow, 412 E. Third St.
March 7-8
The Palouse Choral Society Chamber Choir will perform a concert titled "Time" in Pullman and Lewiston this weekend.
The concert will be given at 6 p.m. March 7 at St. James Episcopal Church in Pullman, 1410 NE Stadium Way, and at 4 p.m. March 8 at Silverthorne Theater on the Lewiston campus of Lewis-Clark State College.
"Time" is organized around verses from Ecclesiastes, according to a news release, and the music will encompass various styles and time periods, multiple world cultures and a variety of languages. Highlights include selections from Ralph Vaugh Williams, Randall Thompson, Giacomo Puccini and Astor Piazzolla.
Tickets for each concert are $20 regular price, $8 for students and free for ages 6-12. Tickets may be purchased online at www.palousechoralsociety.org or at the door.
March 8
"Carbon & Chrome," a car show, will be open from 11 a.m. to 3 p.m. March 8 at the Kibbie Dome on the University of Idaho campus in Moscow.
The show is put on by the Automotive Enthusiasts Club University of Idaho Chapter, and organizers say there will be a clear bag policy for the spectators of the event.
The event also features vendors and live music by rock band No Pants.
March 8
The 49th annual Culdesac PTSA Sausage Feed will be serving from 10:30 a.m. to 3 p.m. March 8 in the Culdesac School.
On the menu are homemade sausages, baked potato, sauerkraut, applesauce, green beans, roll, cake and beverages. The Banana Belt Fiddlers will provide live music during the event.
The cost is $13 regular price, $6 for children in grades 1-5 and $4 for preschoolers.
The event is sponsored by the Culdesac Parent-Teacher-Student Association, and proceeds are used for PTSA school and community projects.
March 10
Three University of Idaho choirs will perform at 7:30 p.m. March 10 in the Haddock Performance Hall on the UI's Moscow campus.
The evening will include performances by the Vandaleers, Mixed Chorus and Treble Chorus.
Admission cost is $6 regular price, and $4 for students and senior citizens.