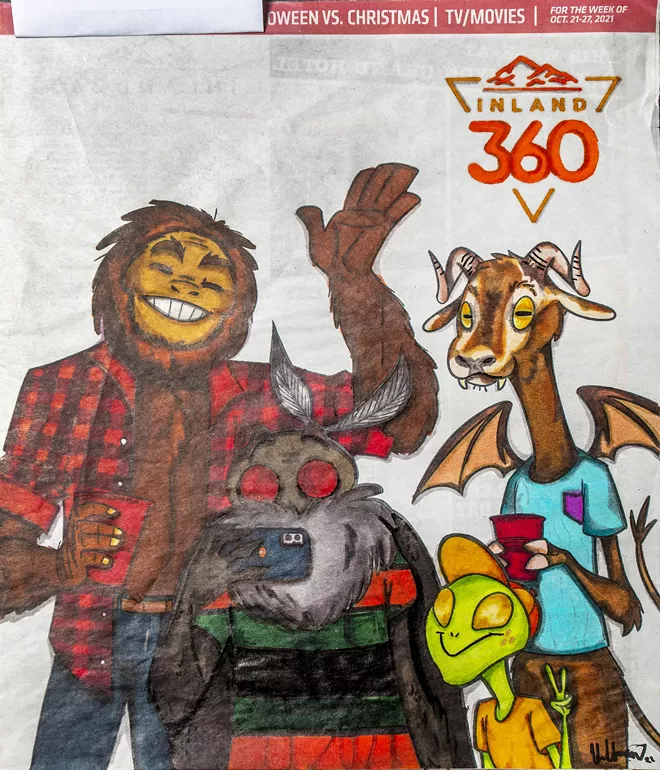 More than a dozen readers took up their crayons, pencils or markers (and in one case, digital tools) to embellish our cover from the week of Oct. 21-27 and enter Inland 360's cryptid coloring contest.
Choosing winners is tough when your readers are as talented as ours, but we've got the results here for you to view.
Hannah Huffman, 14, of Lewiston, won the youth category with bold color, masterful shading and a skill level some of us less-talented adults consider beyond her age.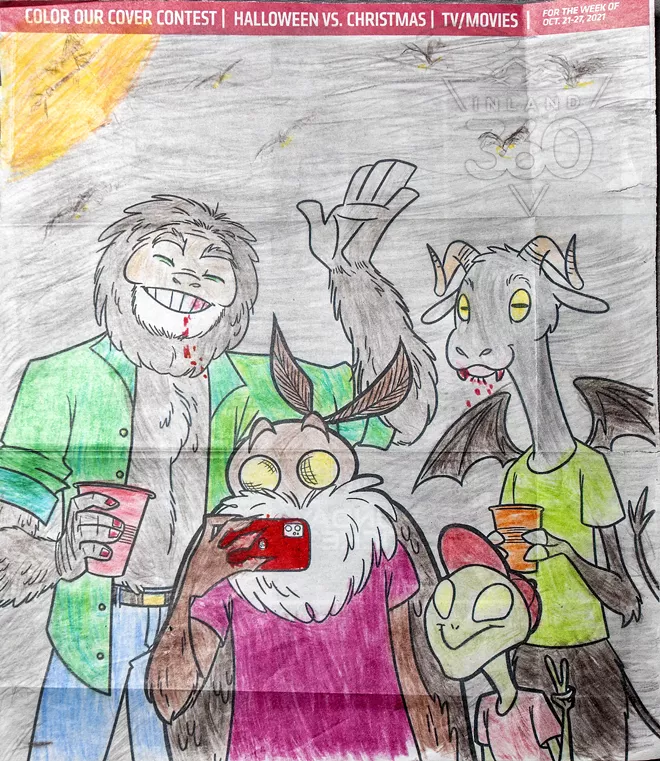 Chris W.H. Doyle, 69, also of Lewiston, got creative with the background and extra spooky with the characters, adding what is either blood or red Kool-Aid dripping from their mouths, depending on your outlook.
Huffman and Doyle each will receive a signed photograph by Lewiston Tribune and Moscow-Pullman Daily News photo editor August Frank.
We had an entry outside the categories from Tim Trese, of Pullman, who suggested we include a digital category open to all ages in the next coloring contest. We're planning to do so after seeing Trese's entry, pictured here, which brings rich color and an explosive background to the coloring contest image created by Inland 360 illustrator Lars Roubidoux.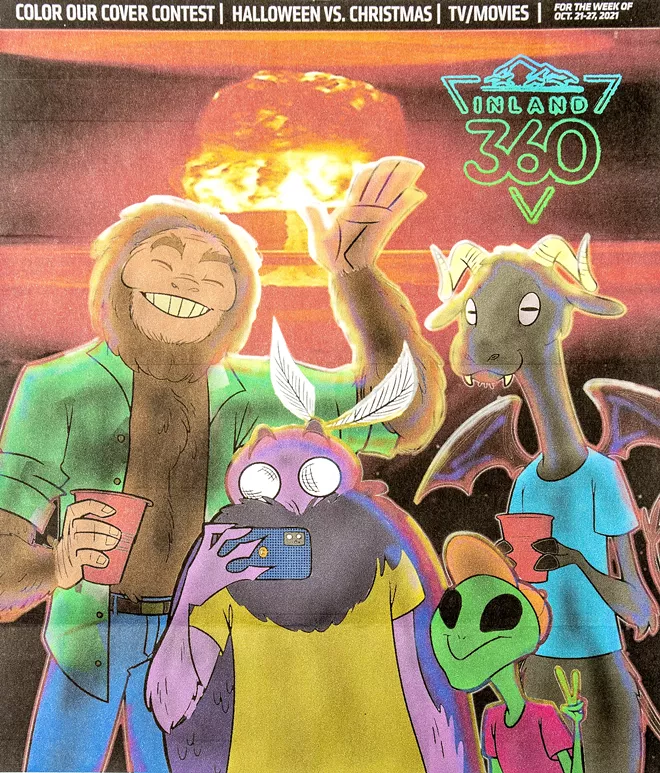 Honorable mentions also go to Kimber Kilborn, 2, of Troy, our youngest entrant, and Marjorie Vandemore, 79, of Lewiston, our most senior participant.
Thank you to everyone who colored a cover and sent it in. Look for more contests in future issues.
— Mary Stone, Inland 360 editor