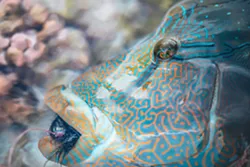 This time of year, many hunters and fly fishers are at home dreaming of the next season, admiring their trophies and prepping their gear.
Friday and Saturday, Feb. 8-9, they can explore new terrain around the globe at two film tours that cater to each sport.
The Fly Fishing Film Tour is Friday night at the Lewis & Clark Hotel in Lewiston. The Hunting Film Tour is Saturday at the same venue. Each night's showing features several short films. Here's a sample:
"Glorious Bastards" — A crew of expedition anglers explores the outer reaches of the Australian coast.
"NexGen" — A visit to the "trout factory" that is the South Fork of the Snake River in Idaho.
"The Return" — A beautifully shot venture into Yellowstone's famed Thorofare alongside some of the people who have worked to save the native fish in this remote area of the park.
"New Life" — A hunter heads into the spring hills of Alaska solo and finds the largest grizzly he's ever encountered.
"The Bronx Hunter" — A New Yorker from the Bronx shares his experiences of embracing the hunting culture in a place where it's far from normal.
"Rocky and Bullwinkle" — A hunter pursues a giant Alaska Yukon moose with his camera and muzzleloader to fulfill a lifelong dream.
Each night's event starts at 5:30 p.m. with a social hour, no-host bar and hot dog vendor. Films show from 7 to 9 p.m. There will be a raffle for gear for each sport, with winners announced at intermission.
The film tours are presented by the Lewiston Tribune and the Jackson Baldwin Pay it Forward
Foundation. Raffle items will benefit the foundation, which helps families who have a child with a serious injury or illness.
IF YOU GO

WHAT: Fly Fishing Film Tour 2019
WHEN: 5:30 p.m. Friday, Feb. 8, film at 7
WHAT: Hunting Film Tour 2019
WHEN: 5:30 p.m. Saturday, Feb. 9, film at 7
WHERE: Lewis & Clark Hotel, 111 Main St., Lewiston
COST: $10 in advance, $15 at the door, $30 VIP reserved seating
OF NOTE: Advance and VIP tickets for each night are available at the Lewiston Tribune and Moscow-Pullman Daily News. Follow this link to buy tickets online. VIP tickets are available only at the newspaper offices.