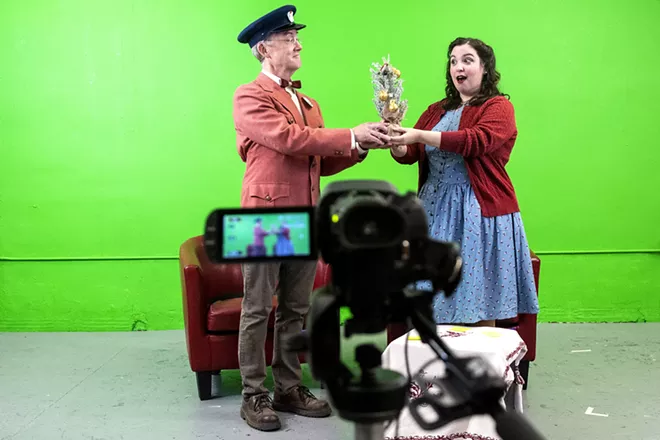 By ANNABELLE ADY
For Inland360
Adapting to the current climate, the Lewiston Civic Theatre will offer an original holiday show online this year.
"Christmas Through the Ages," by director Patrick Broemeling, will feature music, comedy and some surprises. It's a tribute to Christmas celebrations, "all across time, and maybe even space," featuring talent from around the Lewiston-Clarkston Valley.
Broemeling, of Clarkston, directed and adapted "War of the Worlds" for the theater in 2019 and spent 20 years with stage groups in Seattle. Before that, he acted at Lewis-Clark State College and Clarkston High School.
"Christmas Through the Ages'' was filmed in November by videographer and editor Dave Marran. It will be available to stream Dec. 18-20 and is available on the theater's website. It can be streamed multiple times after purchase. Broemeling gave Inland 360 a look behind the scenes.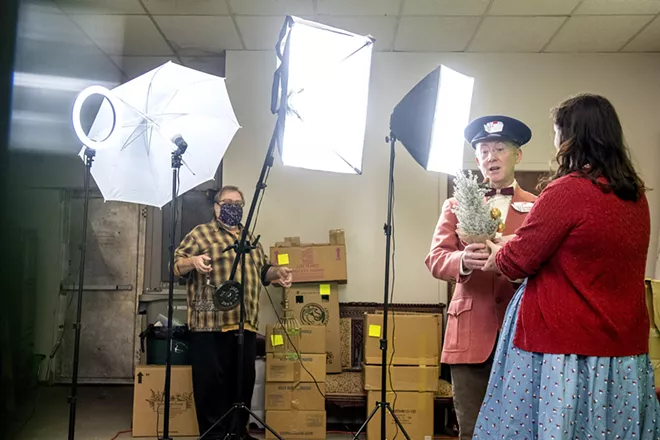 How did you film "Christmas Through the Ages" with social-distancing in mind?
Broemeling: We filmed every Sunday in November, bringing in performers in their Covid pods (family units isolating with each other) and cleaning the studio between each sequence. We painted a wall green at the theater office so we could utilize green screen effects. This lets us set the action of our scenes anywhere in time and space.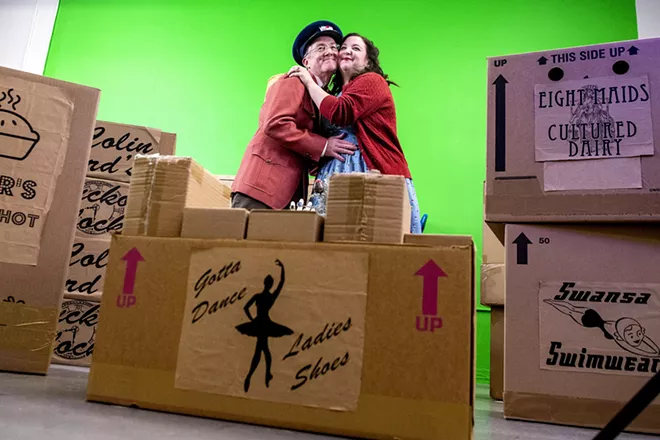 What kind of skits and musical acts does the show contain?
Broemeling: Our goal was to provide a fresh take on many classic holiday traditions. So you'll see and hear characters you know and songs you love, but in unique and unexpected ways.
Why was it important for the theater to do a holiday show?
Broemeling: What entertainment does best is take your mind off your troubles and refresh your spirit. 2020 has been a tough one for everyone. "Christmas Through the Ages" will transport you to other times and hopefully stir up fond memories of your own Christmases past.
What has been your favorite part of filming this show?
Broemeling: The moment the camera started rolling, until the end of each day was utterly joyful. All the performers were incredibly dedicated. It was wonderful to have them share their talent and support.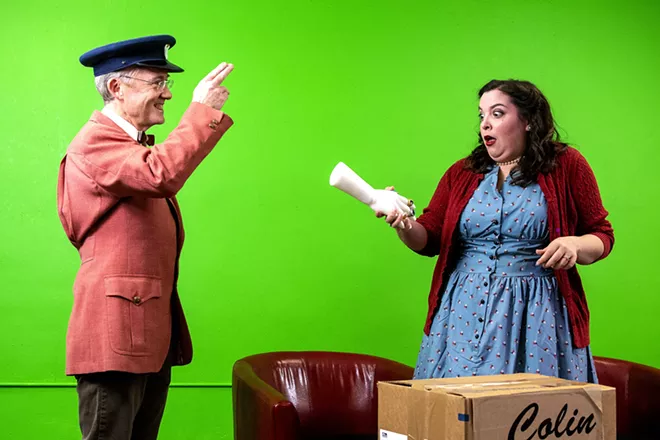 IF YOU GO
WHAT: Lewiston Civic Theatre's original production "Christmas Through the Ages."
WHEN: Available online Friday Dec. 18 through Feb. 6.
WHERE: www.lctheatre.org under Buy Tickets.
COST: $15.
OF NOTE: A link to the show will be emailed after purchase. The show can be viewed multiple times.