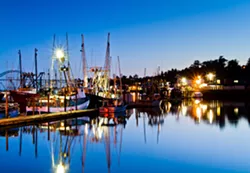 Dance, artistic expressions of love and more will be featured for February's First Friday events at three downtown Lewiston venues.
Effusio Dance, a Lewiston troupe of professionally trained dancers, will perform at the Lewis-Clark State College Center for Arts & History (415 Main St.). Doors open at 5 with the performance from 5:30-6:30 p.m. Admission is by donation. The performance is in conjunction with the LCSC faculty art exhibit on display in the upstairs galleries. Downstairs the "Rock 'n' Roll Retrospective" exhibit on Lewiston's rock history continues. Regular gallery hours are 11 a.m. to 4 p.m. Tuesday- Saturday.
An exhibit of natural light photography by Christi Zwerneman of Lewiston will open with a reception from 6-8 p.m. Friday at the Blue Lantern Coffee House (326 Main St). Zwerneman was born in Grangeville and raised in Deary. Her background includes a 27 year teaching career. In her photography she seeks to inspire human emotion by capturing moments from her travels. She has worked as a professional photographer since 2010 as Christi Michelle Images specializing in landscape and event photography.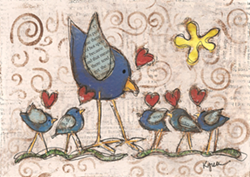 In more than 50 new works 11 artists riff on the theme "Love Is..." for a February exhibit at the Creative Shop (301 Main St., Suite 101). People can meet the artists at a reception from 4 to 8 p.m. Friday. All works are for sale. Participating artists are Paula P. Lahti, Jennifer Whitted, Michelle Adamson Brandt, Krista Green, Becky Rae, Tina Poe, Andy Sewell, Janet Strey, Alice Pennywise and Shannon Blinn.