The Palouse Choral Society has named Paul Thompson its new artistic and music director.
Thompson is an assistant professor and director of choral activities at the University of Idaho. At UI he conducts the Vandaleers and other choral ensembles and oversees the school's master's degree program in choral conducting.
Thompson previously directed choral activities at Francis Marion University in Florence, S.C. He's appeared as a soloist with the Boulder (Colo.) Philharmonic and North Carolina Baroque Orchestra.
Auditions for the Palouse Choral Society's Chorale, Chamber Choir and Children's Choir will be held in August. Details can be found online at www.palousechoralsociety.org.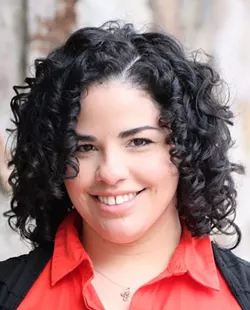 Festival Dance and Performing Arts has hired two women to head its nonprofit organization in residence at the University of Idaho. Aimee Tejeda Lunn is the new executive director and Rachel Dodson will serve as academy director, according to a news release.
Tejeda Lunn holds a master's degree in music education from the University of Massachusetts, Lowell, and has experience in nonprofit arts organizations with program development and youth development. For the last three years she's worked as the lifestyle and leisure coordinator at Bishop's Place in Pullman.
Dodson has danced and performed with numerous companies as both a permanent and guest artist over the past 20 years. Her choreography has been featured nationally and internationally. She holds a Master of Fine Arts degree in dance from the University of Colorado, Boulder, and is moving to Moscow from Portland.
Festival Dance provides educational outreach programs in schools, offers youth lessons and brings professional dance and music companies to perform in the region.