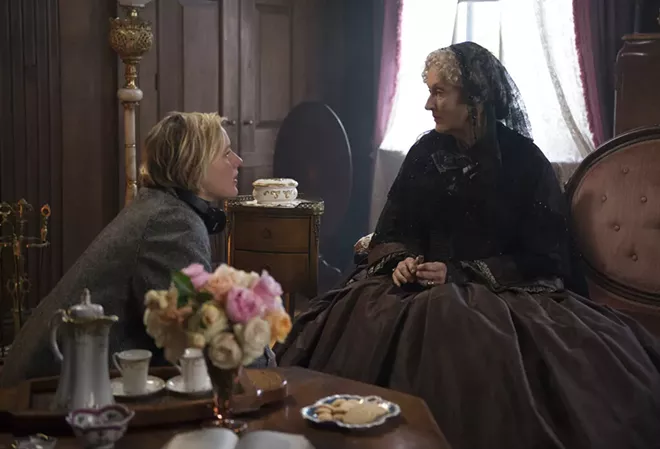 COMMENTARY
Kaylee Brewster
I love the Oscars.
Every year, I eagerly await the announcement of nominees and try to watch as many of these films as possible. I make my predictions and watch the ceremony, beginning to end.
However, I've recently become disillusioned with the event, particularly this year.
Despite gains for female directors in 2019 blockbusters like "Captain Marvel," "Frozen 2" and "Hustlers;" and critically acclaimed films like "Little Women," "The Farewell" and "A Beautiful Day in the Neighborhood," no women were nominated for best director.
In the 92 years of the Academy Awards only five women have been nominated for best director. Of those five, only one has won the award: Kathryn Bigelow in 2009 for "The Hurt Locker."
That's just the nominees for women in the best director category. With the exception of Bong Joon Ho for "The Parasite," a South Korean film (nominated for six Oscars including best picture and best director), and Cynthia Erivo (best actress) for "Harriet," people of color largely were shut out as well.
While this isn't a new trend, somehow it hit harder this year. Previous years featured excuses like: "There weren't any good candidates." That reasoning falls flat when films like "The Farewell," "Little Women" and "A Beautiful Day in the Neighborhood" performed well in other award circuits.
At least last year's Oscars showed range in films nominated for best picture. "Black Panther" and "BlacKkKlansman" featured black actors and black stories, and winner "Green Book" told the story of a black man in the segregated South. "Bohemian Rhapsody," was a biopic about rock band Queen. Rami Malek, who is of Eygptian descent, won the Best Actor category for his portrayol of Freddie Mercury, who was of Indian-Parsi descent and a bisexual rockstar. "Roma," was a Spanish-language film set in Mexico. It starred Yalitza Aparicio, who became the first Indigenous American women to be nominated for best actress. "The Favourite" featured a female-led cast and lesbian relationships. The other two films nominated were "Vice," centered on white men in politics and "A Star is Born" which focused on two white characters, a man and a woman.
Comparing that list to this year's Best Picture nominees is quite a different story. "Little Women," is the only female-led film nominated. "Marriage Story" depicts the failing marriage of a white heterosexual couple. "The Parasite" is the only non-white and non-English film nominated for best picture. Nominee "Jojo Rabbit" is a bit complicated; it tells the story of a young German boy (white), and the film's director and writer Taika Waititi, who is a Polynesian Jew, plays a supporting role, so I'll let you categorize that one. The rest of the nominees: "Ford v. Ferrari," "The Irishman," "Joker," "1917" and "Once Upon a Time … in Hollywood," are all about white men.
The only thing new about this year's lack of diversity was the backlash when the Oscar nominees were announced.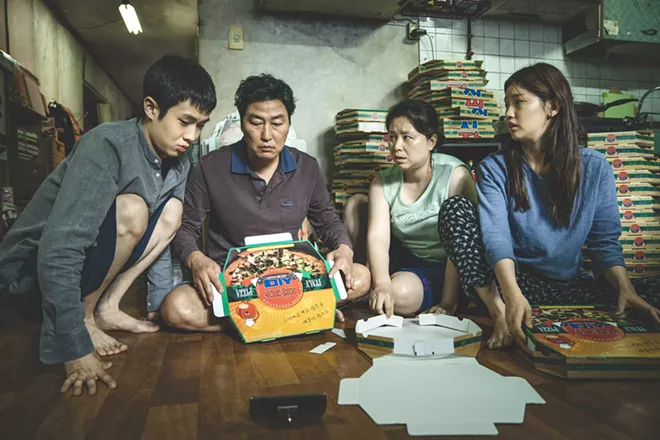 In 2015, #Oscarssowhite became a trending hashtag after the all-white nominees for acting categories were announced. In the years since, the Academy of Motion Picture Arts and Sciences, the voting body of the Oscars, has worked to increase its diversity in an effort to increase nonmale and nonwhite nominees. This year's nominations show there is much work to be done. As of 2019, 32 percent of the academy is female and 16 percent are minorities.
I don't believe the lack of women and minorities among the nominations is intentional. I don't think the majority of white men who make up the academy are voting the way they are because they are sexist or racist. What I do think is that films representing nonwhite male narratives aren't being fully appreciated by the white male academy voters.
Take "Little Women" for example. It's a film that a man could watch and appreciate for its script (which was nominated), its acting (nominated) and recognize as a solid overall film (a best picture nomination).
For a woman watching "Little Women," certain moments of the film resonate more strongly. Scenes in which characters talk about the struggles of being a woman with no way to make money, of feeling like objects not people, or that their dreams are viewed as less important, will mean more to a female viewer. A male academy voter won't relate to a film like "Little Women" in the same way and therefore won't pick up on these nuances. When it comes time to vote, he may see it as an OK film worthy of a few nods and not recognize the importance of the subtext. It's not intentional, it's the way films relate and speak to different people. Because of this, films that speak more to a white male audience, get the votes.
Fortunately, there's an easy way to fix this: Invite more women and minorities into the academy. The more diversity in the academy, the more the films showing diversity will be included amongst the nominees. Not to mention that excluding these stories and talents make women, like me, feel like our stories aren't worth telling.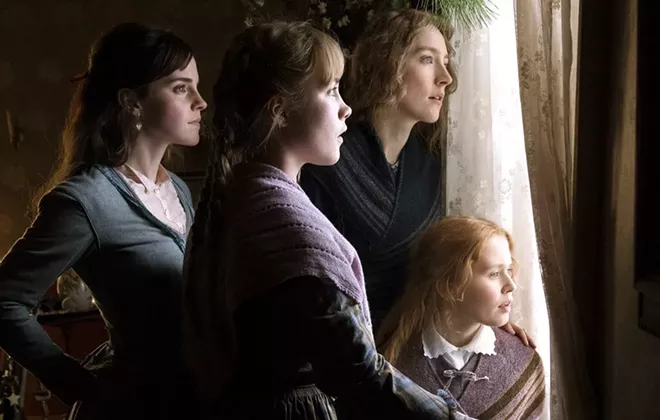 The lack of diversity isn't only an issue affecting the academy, it's a reflection of the industry as a whole. While minorities account for 40 percent of the U.S. population, they make up only 19.8 percent of leads in film, 12.6 percent of directors and 7.8 percent of writers, according to UCLA's 2019 diversity report. The report also shows that women make up 32.9 percent of film leads and 12.6 percent of directors and writers in film.
Having diversity in film and at awards season isn't about taking anything away from people (like white men) who are already accomplished, it's about helping those who haven't yet made it.
Think about it like the recent snowfall that hit the Quad Cities area.
Many people need to drive to get to where they need to go for the day. However, the snow plows focuses on the main roads first. The main streets are cleared, and people can easily make their way through. If you live on a side road, it might be a different story. Your little side road might be slick with ice and snow and so it's difficult for you get out of your driveway, down the street and on the main road. Once you get on the main road, it's pretty easy to make your way.
That's what diversity in film is. It's about plowing the road to make it easy for everyone to make their way through the industry, not just the white men who live along the main roads. It's about saying, "OK, we have cleared these streets, now let's hit the side roads so everyone can have equal access."
When that does happen, I'll be able to look forward to the Oscars again, without worrying about what films they left off the list.