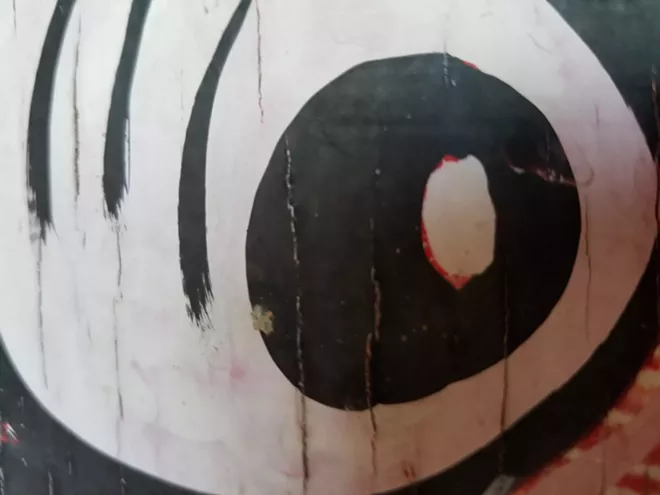 Can you identify what this photo is of and where it was taken in the Quad Cities region? If so write your answer in the comments section below. The first person to get it right will be named the winner and receive an Inland 360 sticker.
Update Nov. 15: No one was able to get this one!
Apparently, no one looks the devil in the eye when entering Bojack's Broiler Pit in Lewiston. No one guessed correctly that the Picture This puzzle of Nov. 2 is a close up of the eye of the devil dancing on the front and back doors of Lewiston's longtime bar and restaurant. Look for our next Picture This puzzle next week.