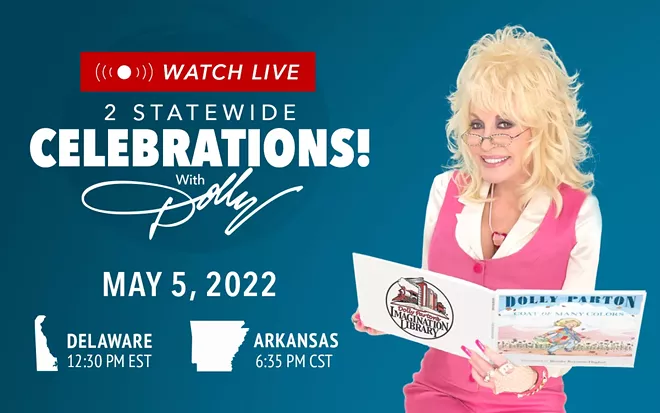 Reading from 1 to 5, what a way to get some learning.
Twin County United Way recently launched Dolly Parton's Imagination Library to help preschool children in Asotin and Nez Perce counties with their reading skills.
Families in either county with children from birth to 5 years old can enroll their children in the free program meant to provide high-quality, age-appropriate books each month at tcuw.org/dolly-parton-library/.


Twin County United Way CEO Suzanne Johnson said Parton's organization, which has many affiliates across the country and the state, wanted to get the program started in Asotin County, then the state passed legislation that paid for 50% of the program. Twin County United Way, which serves Nez Perce and Asotin counties, only agreed to the program if it could also include Nez Perce County, Johnson said, with Potlatch No. 1 Financial Credit Union helping fund the program on the Idaho side of the river.


"It was a bit of no-brainer for us," Johnson said, as the Dolly Parton Imagination Library helps with one of the organization's goals for students to read at grade level, which also makes a student more likely to graduate.


Providing free books helps all children get on the same page for school learning, especially, those who otherwise might not have access to books.
"You can imagine how behind that child might be compared to one who has had books before kindergarten," Johnson said.


Twin County United Way already has kindergarten programs to help children be academically and socially ready to start school, and the Imagination Library fits "beautifully" with that mission.


"Ideally (the child) would go through five years of reading, and kindergarten readiness will happen," Johnson said. "It'll be interesting to see how this program will change literacy standards in Nez Perce and Asotin counties."


Children in the program receive their books in the mail each month, addressed to them, according to the news release. The books, selected to meet the developmental needs of children from birth to age 5, have positive and inspirational themes and come in English or Spanish. The first book a child receives is "The Little Engine That Could," and the final book upon graduating from the program is "Look Out Kindergarten, Here I Come."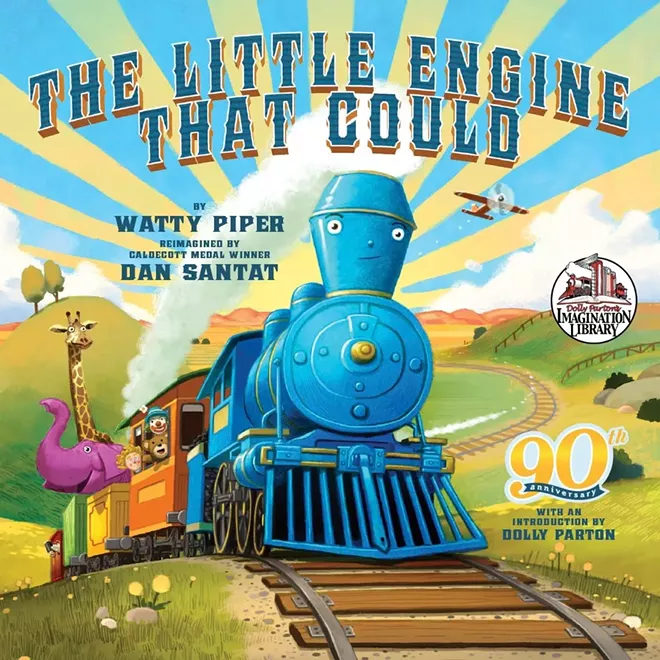 Not only does the program give young children access to books, but having a book in the mail addressed to them gets them excited, Johnson said.


"This truly makes a big impact on the kids," she said. "We really want books in every single house for every kid."


The program started Oct. 3, and already there are almost 300 children signed up in Nez Perce County and 100 in Asotin County.


"So it's happening quickly," Johnson said.


But there's always room for growth. Johnson is hoping to make connections with medical facilities like St. Joseph Regional Medical Center, Tri-State Memorial Hospital and pediatrician offices to spread the word to families with young children or brand new parents, even having expecting mothers sign up before their child is born.
"Ideally, we would love to get every kid signed up," she said.



People can sign up for Dolly Parton's Imagination Library at any time; there is no cutoff or limit to how many can sign up, even though more people means a higher cost.


"We're committed to doing this program forever," Johnson said.


Dolly Parton created the Imagination Library in 1995 in her home state of Tennessee to inspire kids to love to read because her father wasn't able to read. The program has given more than 188 million books to children in the U.S., Canada, U.K., Australia and Ireland. Research on the program has found it's successful in increasing early childhood literacy metrics, according to the news release.
Brewster (she/her) may be contacted at kbrewster@lmtribune.com or at (208) 848-2297.