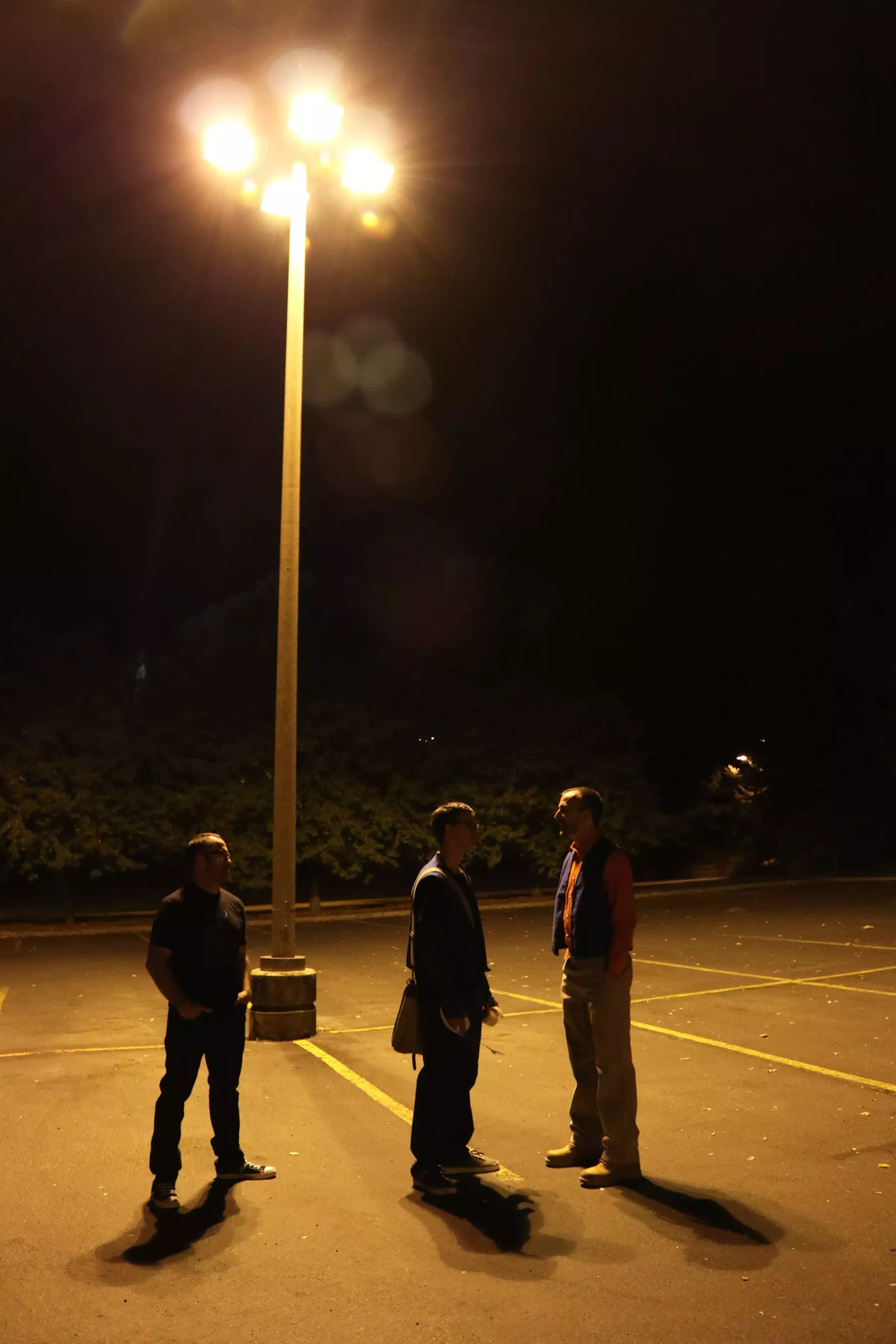 By MICHAEL-SHAWN DUGAR
Mdugar@dnews.com
MOSCOW — Sam Hunter's most famous play to date has truly come full circle.
The play, "A Bright New Boise," which is set in Idaho's capital and is being produced on stages across the country, is now coming to Moscow, the hometown of Hunter, who penned the project four years ago.
During the month of October, the play, which won the 2011 Obie Award for playwriting and was nominated for the 2011 Drama Desk Award for outstanding play, will be featured throughout Moscow, with the Kenworthy Performing Arts Centre staging the first set of weekend shows and the Hartung Theater at the University of Idaho showcasing the remaining dates.
"When I announced the production and the co-production with the university, Moscow people were excited," said David Harlan, director of the play and artistic director of Moscow Art Theatre (Too).
"A lot of people know (Hunter) ... and a lot of people were excited to see a full-scale production of one of his plays here. Sam did work at the Kenworthy when he was here as a teenager. It really is full circle and it's fun to be involved with."
Hunter's award-winning story examines the relationship between a father, Will, and the son he abandoned 18 years ago, Alex, as they attempt to connect after Will ventures away from his hometown of Rathdrum, Idaho. After tragedy in the form of a teenage death strikes Will's former church and ultimately leads to its closure, Will is lost. To find himself, he first locates his son and becomes his co-worker at a Hobby Lobby store in Boise.
The role of Will is played by Alex Wendel, while Jonathan Rau plays Leroy, Alex's co-worker and overprotective stepbrother. Rau admits he connected with the character because of his former artistic ambitions — the same kind Leroy has in the show.
"He's perfect for that role," Harlan said of Rau. "He's got the attitude of the rebellious artist down pretty well. Leroy is a hilarious character."
In the break room of the Hobby Lobby, Will and Alex are joined by Pauline, Anna and the store manager. Each of the five characters share not only a place of employment, but a search for their place in life and connection with those who matter to them, a universal theme Harlan feels everyone in the audience will relate to.
"It's such an everyday setting," Harlan said. "It's really interesting and the characters are incredibly compelling and the need that all five characters have to find their place in the world, to find their connection, to find what matters to them and what matters to the people around them is incredible to watch because it's so familiar. Everybody gets that, it's what everybody wants."
Pauline is played by Maggie Miller, and Park Williams is tasked with the role of Anna.
Despite the mildly dark undertone, "Boise" is actually a comedy, a somber comedy, but a comedy nonetheless.
if you go
WHAT: "A Bright New Boise" live performances
WHERE: Kenworthy Performing Arts Centre, 508 S. Main St., Moscow and the Hartung Theater, Sixth Street and Stadium Drive on the Idaho campus.
WHEN: 7:30 p.m. Friday and Saturday and 2 p.m. Saturday and Sunday (Kenworthy); 7:30 p.m. Oct. 10, 11, 16, 17, 18 and 2 p.m. Oct. 11, 12 and 19 (Hartung).
COST: Tickets for Kenworthy showings are $15. Hartung showings are $15 general admission, $10 for seniors/UI faculty/staff and free for UI students. Tickets are available at BookPeople of Moscow and at the door.