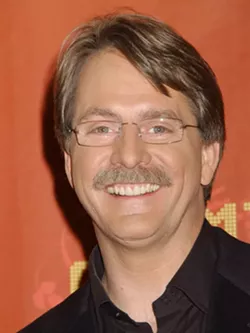 Tickets go on sale Tuesday for comedian Jeff Foxworthy performing Sept. 15 at Washington State University's Beasley Coliseum.
Famous for his redneck jokes, Foxworthy is a multiple Grammy Award nominee and best selling author of 11 books.
Tickets are $55.50. There is a $5 discount for WSU staff, faculty and students. Tickets will be available at all TicketsWest outlets including online at www.ticketswest.com and by phone at 1-800-325-SEAT. Sept. 15 is an away football game weekend.
Foxworthy will perform in the round with the four video screens.
The Beasley Coliseum ticket office will be closed May 3-Aug. 1.