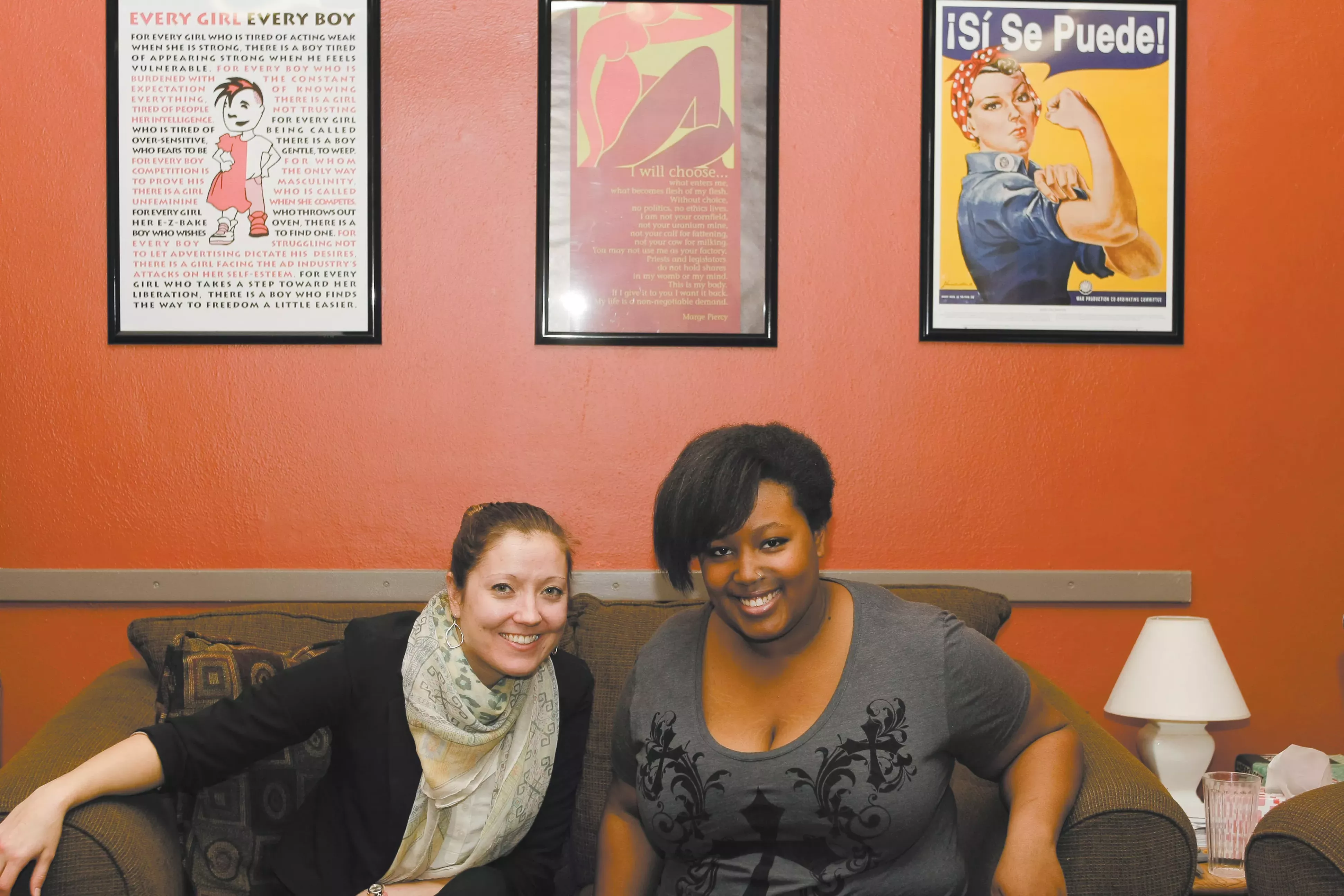 By Dominique Wald DWALD@DNEWS.COM
The stories of women in prison, including two in the Latah County jail, form the basis of "Any One of Us: Words From Prison," which debuts at the University of Idaho on Feb. 12.
These true stories of incarcerated women across the nation are being presented by the University of Idaho Women's Center as part of the V-Day College Campaign to educated the public on violence against women and girls.
The production sheds light on the connection between women in prison and the violence that brought them there, said Beckah MillerMacPhee, assistant director for programs at the Women's Center. She says their production is more than just a play.
"This is performance activism," MillerMacPhee, 29, said. "The purpose of this is to give a voice to a group of people others don't really think about, and that's women in prison."
"Any One of Us: Words From Prison" plays at 7 p.m. Feb. 12-14 in the International Ballroom of the Bruce M. Pitman Center on the UI campus.
It replaces the center's long-running production of "The Vagina Monologues" for the campaign.
MillerMacPhee said the women's center decided to go a different route when they noticed attendance for "The Vagina Monologues" was decreasing. They hope to increase audience turnout with something new.
UI Sophomore Jessy Forso-Shadid, 19, has participated in past productions of "The Vagina Monologues" and said she was excited to be a cast member in something new.
"Our society already thinks if you're in prison, you're a bad person. So we label and tag them as bad people, and we don't listen to their stories," Forso-Shadid said. "There's a lot of shady things going on in women's prisons, and we don't give them the time they deserve to share their untold stories."
While "The Vagina Monologues" offers comic relief for audience members, MillerMacPhee said it's important to note "Any One of Us: Words From Prison" includes content that is both graphic and intense.
Depending on how many people come out to this year's V-Day event, MillerMacPhee said the center will decide if they want to show "Any One Of Us: Words From Prison" again, but also said "The Vagina Monologues" will reappear in the future.
"This is a great opportunity to come and get involved in something that is going to benefit the community in a real way," MacMillerPhee said. "Over 90 percent of women who are incarcerated have experienced sexual or domestic violence, and women are the fastest growing population in prison. It's important to ask why."
Proceeds of the play will go to Alternatives to Violence of the Palouse. Those interested in attending can purchase tickets at the door, at the UI Women's Center or at One World Cafe and Safari Pearl in downtown Moscow.
If you go What: University of Idaho Women's Center V-Day College Campaign presents "Any One of Us: Words From Prison" When: 7 p.m., Feb. 12-14 Where: International Ballroom of the Bruce M. Pitman Center Cost: $8 for UI students, $10 for general admission