After months of hard work, students of the Regional Theatre of the Palouse's performance workshop will bring audiences to a Catholic boarding school in Paris, singing their way through "Madeline: The Musical."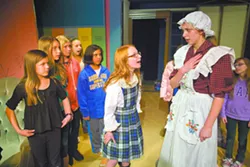 Here are acting tips that co-instructors and co-directors Michael Todd and Gail Miller have used since September to assist their students:
1. Develop your character. "I try to work with the participants to really get into their character and understand their motives and line delivery," Todd said.
If actors do their research, it shows on stage.
"It makes it clear to the audience and more enjoyable," Todd said.
2. Visualize what you're doing. Todd asks actors to picture what they're doing by playing sensory games. Actors may hold an imaginary rock on stage, for example.
"Image how that'd feel, feel the weight," he said.
Then, the item may change to a feather, and actors must act out the switch.
"It's good, because stuff can change so quickly on stage that a well-trained actor is versatile and can make things work," Todd said.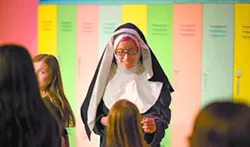 3. Respond to the script. Don't just read the lines — actively read the lines.
"My particular background is speech and interpretation," said Miller, who assisted the cast in line read-throughs.
Beyond imaging the scene, actors must also focus on the language in the script.
Audiences can see these tips in action during RTOP's production of "Madeline: The Musical" Nov. 23 and Dec. 7 in Pullman.
Treffry can be contacted at (208) 883-4640 or ltreffry@inland360.com. Follower her on Twitter @LindseyTreffry.
-> if you go: WHAT: RTOP presents "Madeline the Musical" WHEN: 1:30 p.m. Nov. 23 and 24; 7 p.m. Nov. 23 and Dec. 7 WHERE: Regional Theatre of the Palouse, 122 N. Grand Ave, Pullman COST: $17 advance or $20 at the door. Children are $10 advance or $12 at the door. Call (509) 334-0750 to reserve seats.