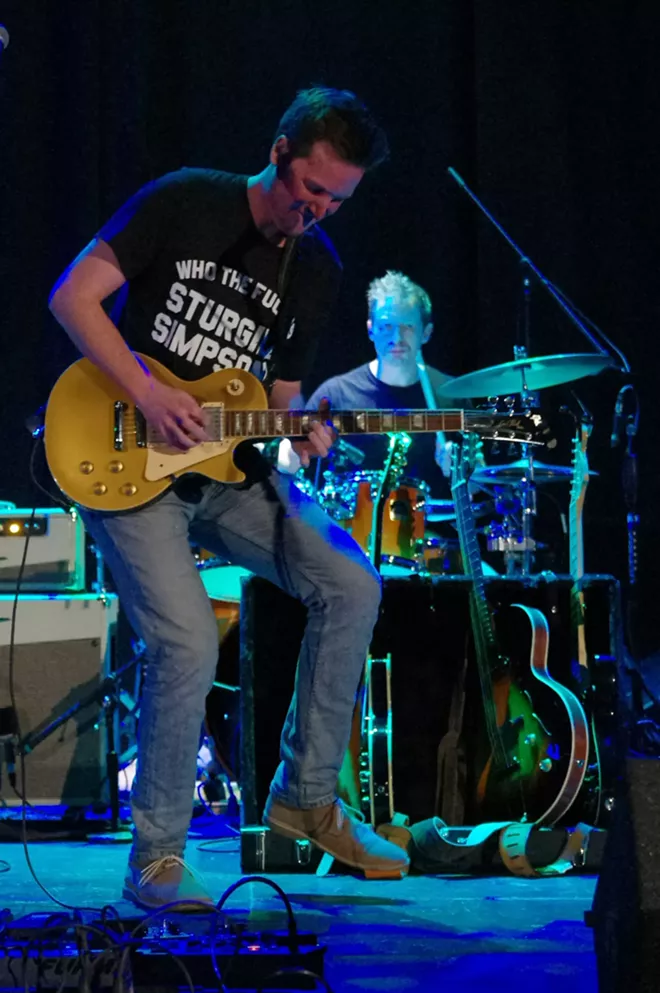 Who: Andy Sydow Band
From: Denver
The Sound: Boogie-woogie, folk, jazz, blues, and rock, heavily influenced by Deep South slide guitar.
Influences: Anders Osborne, Jackie Green
Band Members: Andy Sydow, guitar, harmonica, keys; Luke Maxson, organ; Troy Thrasher, drums; Donovan Armigo, bass.
Fronted by 25-year-old multi-instrumentalist Andy Sydow, the Andy Sydow Band brings sounds of the Colorado music scene to Clarkston and Moscow this weekend. Sydow has been nominated several times for Colorado Blues Society Members Choice Awards for his songwriting and piano playing. After earning a degree in piano performance at the University of Colorado, he honed his skills at a dueling piano bar in Denver.
"There were two piano players, and people would bring up requests and $1 to $5 bills, and we'd take turns playing. It was a great experience. It made me a better musician. It gave me a better ear, but I realized I wanted to be playing original music," Sydow said recently in a phone interview.
Guitar and harmonica are his other instruments of choice. The four-piece band is at work on its fourth album. At their live show, people can expect to hear new music along with some surprise covers of artists like Johnny Cash, Bruce Springsteen and the Beetles, Sydow said.
When, where and how much:
10 p.m. Friday, Hogan's Pub, 906 Sixth St., Clarkston, $5
9:30 p.m. Saturday, John's Alley, 114 E. Sixth St., Moscow, $5