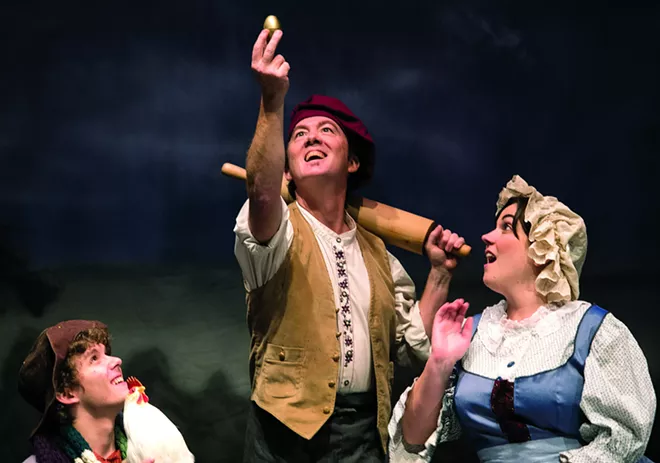 In the Lewiston Civic Theatre's latest production: Stephen Sondheim's musical "Into the Woods" blends the fairy tales of the Brothers Grimm and Charles Perrault to explore the consequences of wishes and quests. A once-beautiful witch casts a spell on a childless couple yearning to start a family. Red Riding Hood, Cinderella and Jack of Beanstalk fame all come together in one of Sondheim's most popular works. The show is directed by Larry Goodwin. Rating is PG-13.
If You Go
WHAT: "Into the Woods"
WHEN: 7:30 p.m. Sept. 21-23, 28-30 and Oct. 5-7 2 p.m. Sept. 24, Oct. 1 and 8
WHERE: Lewiston High School auditorium
COST: $11-$19, lctheatre.org or at the box office at 832 Main St., open noon to 6 p.m. Tuesday through Friday.