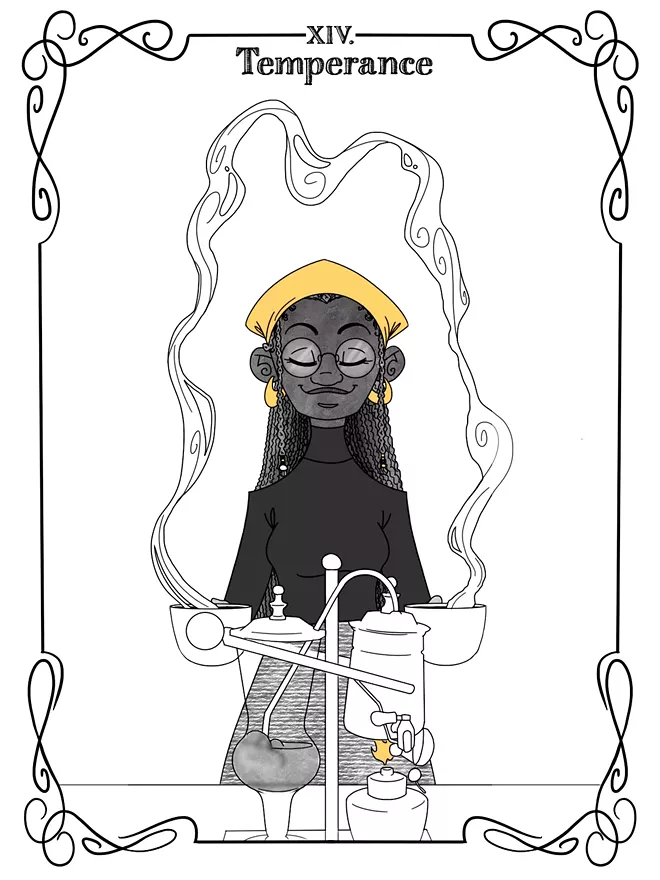 Temperance

Sagittarius, Nov. 22-Dec. 21
Temperance is all about the combination of opposing energies and finding a balance for the opposing areas of your life.
The illustration shows a barista brewing a cup of coffee using fire and water. Fire is the most active, masculine element, while water is a more passive and feminine element. Together, they represent the giving and receiving energies of the universe.
This is a lot of information for one card! A common situation where we need to practice temperance would be the typical work day. When you leave work, do you leave your work there, or do you bring it home with you? If you are having difficulties at home, do you bring them to work with you or do you leave them at home? These are things to consider this Sagittarius season.
Finding the perfect balance before the new year will make for a smooth transition. Try to take time this month to reflect on your energy and priorities in various areas of your life, and be more present this holiday season.
In the Cards is a monthly exploration into the world of tarot readings. Johnson can be found on Etsy at BlackMagicBeautyShop and Instagram @blackmagic._beauty.